Image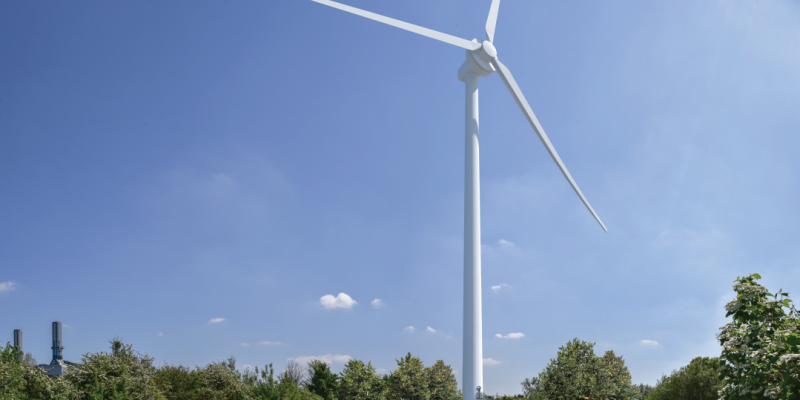 Duration
3-5 years (depending on tranche)
Amount invested
£750,000 (+ £150,000 from Power to Change)
Product type
Unsecured loan (incl. overdrafts)
Secured loan
Challenge
Our grass roots group is charged with the regeneration of the residential area of Lawrence Weston, for the benefit of its 7,200 residents with 3,200 homes. Lawrence Weston sits within the highest 10% of deprivation levels in England, according to the Local Authorities indices of deprivation.
Amidst rising energy bills, community-based projects such as ours are set to play an important role in alleviating fuel poverty, while also helping to create local, green jobs as part of a just transition.
Solution
The wind turbine will sell energy to the grid, bringing in valuable surpluses for community use. 
With a maximum capacity of 4.2 MW, the turbine will be capable of generating enough energy for about 3,000 homes – equivalent to Lawrence Weston's domestic use – and will save almost 120,000 tonnes of carbon dioxide emissions over its lifetime.  
Erected on Bristol city council-owned scrubland between Severn Beach and Avonmouth, the Lawrence Weston turbine will be the largest onshore turbine in England.  
Revenue 
The City Funds investment totalling £750k to date, plus £150k from Power to Change, has provided leverage for £5m further investment from Thrive Renewables plc,  Bristol City Council, private investors and grant funding from West of England Combine Authority (WECA).
The strong support of the Lawrence Weston community and Avonmouth ward has been continuous throughout the development
Impact
The project will provide a new revenue stream for the local community in Lawrence Weston, as all profits from electricity sales will be reinvested back into the area, acting as a driver for regeneration.  
"City Funds have worked closely with us to develop bespoke financial solutions to support our project success and the outcome, which has enabled Ambition Community Energy CIC to leverage the capital investment of the project. 
Without the City Funds investment the project would not have gone ahead. We would like to thank the tireless efforts of the staff involved in BBRC who have supported the project to date."
Mark Pepper, Development Manager at Ambition Lawrence Weston.

"City Funds investment into Ambition Community Energy CIC shows how the right type of investment at the right time can maximise benefit for the community. When built, this turbine is going to be an important asset for the Lawrence Weston Community, and contribute to Bristol's carbon-reduction goals at the same time."
Andy Street, Chair of City Funds
 
Photo: Ambition Lawrence Weston / The Landmark Practice