To celebrate Social Enterprise Day, we've put together a short blog that takes you through the world of social enterprise. From learning more about 'what is a social enterprise' to useful tips and inspiring case-studies – grab a cuppa, and enjoy!  
What is a social enterprise? 
A social enterprise is a kind of business that aims to do good for society or the environment. This might mean helping people in your local area or doing something nationwide. As of 2023, there are over 100,000 social enterprises in the United Kingdom, adding more than £60 billion to the economy and making a difference to people's lives across the country. 
 
Social enterprises, like any other business, seek to maximise their profits and success commercially. Their effect on society comes with how they utilise their profits, the work they do and who they employ. 
 
To find out more about different definitions within social investment and the sector in general, visit our jargon buster here. 

 
3 Top tips for social enterprises exploring social investment  
  
1. Map out your social Impact. 
One of the main objectives of social enterprises is creating social impact. It's really important to plan out what this looks like for your enterprise. Think about what you want to change and whether it's community based or nationwide. Asking these questions and planning out a map will help you on your journey as well as give you reference points to look back at.  
Try our Outcomes Matrix tool , which helps organisations to plan, measure and communicate their social impact in four quick and easy steps.  
 
You can also read our 'What is Social Impact' blog and to visit our dedicated social impact drop down on our website, click here. 
 2. Ensure financial sustainability 
Whilst the primary goal of a social enterprise is creating social impact, financial health and resilience is important for the long-term success of the organisation. A sustainable income is what sets a social enterprise apart from a charity, which can be more reliant on outside funding to achieve its social mission. Ensuring financial sustainability can be done through many steps, such as having a clear business plan, diversifying your income and knowing how to use your financial toolkit.  
A clear business plan will keep the business organised helping them through any problems that they may come across on their journey whilst making it easier to make decisions  
 
Diversifying your income ensures that not all your eggs are in one basket, meaning you do not become dependent on one source of income.  
 
Knowing what tools are available in your financial toolkit will make seeking funding easier, whether it be grants, traditional loans or social investment. To learn more about social investment click here, and to check whether it is right for you via our quick 3-minute diagnostic tool, click here! 
3. Seek inspiration. 
There are over 100,000 social enterprises within the United Kingdom trying to create social impact just like you! Chances are that your goals might align with some of these social enterprises, and you could read up on their journey to learn more and seek inspiration. This could also help you build connections with likeminded individuals.  
 
Our case-study Mapper has over 100+ Case-studies all over the United Kingdom for you to seek inspiration, learn more about the model or make connections with likeminded organisations. Click here to try!

Case-studies to inspire! 
 
Ambition Community Energy 
Ambition Community Energy (ACE) is a Bristol-based social enterprise that helps generate clean, affordable energy. ACE was founded in in 2012 by a community of Lawrence Weston to help tackle the rising energy bills whilst helping to create local, green jobs. The project was a huge success as it provided a new revenue stream for the local community in Lawrence Weston as all profits from electricity sales will be reinvested back into the area.  
 
To read more about their journey with social investment, check out the full casestudy, or learn more about how to use social investment for energy-saving measures via the Good Finance Energy Resilience Hub.  
Image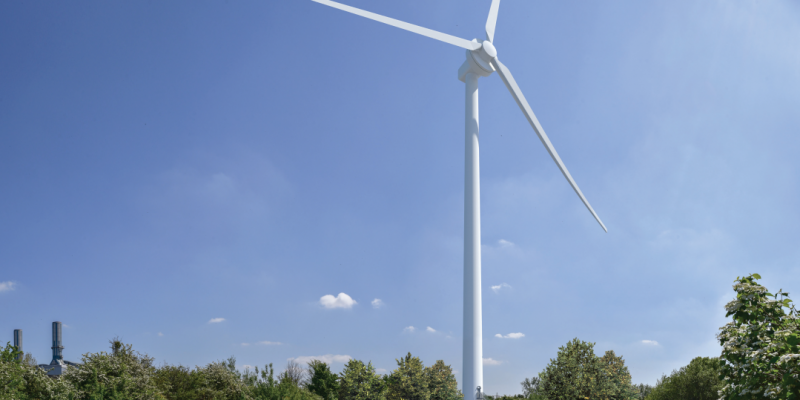 Contento Social Homes
Contento Social Homes works across the UK to improve support for survivors of domestic abuse and their children by providing safe accommodation and skills to improve their well-being. Originally Contento Social Homes worked with predominantly homeless individuals who required refuge and living support, but during the pandemic they started to receive an increase in referrals from particularly women trying to leave situations of domestic abuse. They took on social investment to help them purchase a property which offered security of tenure and a suitable home to house and support women fleeing abuse.  
 
To read more about their experiences with social investment, check out their full casestudy.  
Image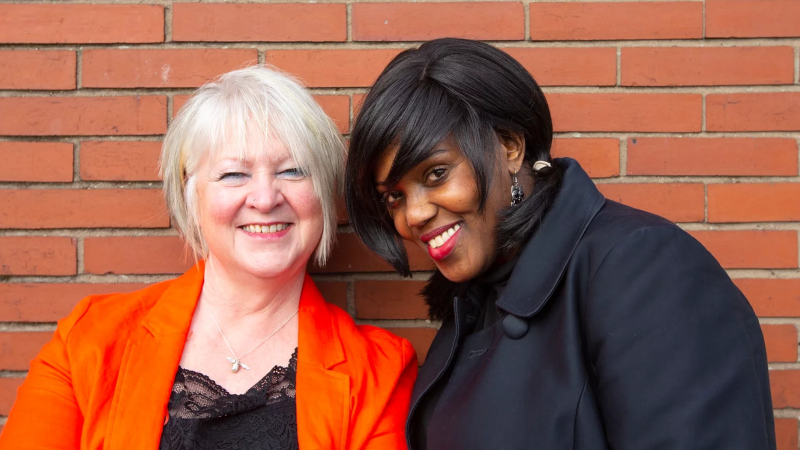 Hidden Voices: In conversation with Carl Konadu, Co-Founder, 2-3 Degrees 
Carl Konadu, Co-Founder of 2-3 Degrees, an award-winning social enterprise that inspires and equips young people with the personal development skills to become their version of themselves. Since being founded in 2016 2-3 Degrees has worked with over 6,000 young people across the UK in education, community and sport. 
                                               Listen On The Platform Of Your Choice!
Further Reads
Social Enterprise World Forum takeaways: https://www.goodfinance.org.uk/latest/post/reflections-and-takeaways-sewf23
Smile Together is an employee-owned dental social enterprise: https://www.goodfinance.org.uk/latest/post/harnessing-social-investment-tackle-oral-health-inequality
Beating loneliness / social isolation as social entrepreneurs: https://www.goodfinance.org.uk/latest/post/beating-loneliness-and-social-isolation-how-social-entrepreneurs-can-support-each-other
We hope you enjoyed your read, if you are wondering whether social investment would be a viable option for your organisation, check out our Is It Right For Us tool, which will provide the answers you're looking for in less than five-minutes, along with some suggestions for next steps. 
 
Our Outcomes Matrix is designed to help plan and measure your social impact. 
 
If you are looking for investment, funds or advisors our Fundmapper Tool lists over 100 potential investors, funds or advisors to help you find your perfect match.