Smile Together is an employee-owned dental social enterprise working across Cornwall and the Isles of Scilly which is dedicated to tackling oral health inequality. In 2018 they received social investment from Big Issue Invest to help open a new purpose designed, accessible dental centre.
 
Our friends at Social Enterprise UK asked them about what taking on social investment allowed them to achieve, their continued relationship with their investor and how they're navigating the cost of living crisis.
They spoke to Tracy Wilson, the Head of Marketing and Communications at Smile Together who shared their social investment story.
Image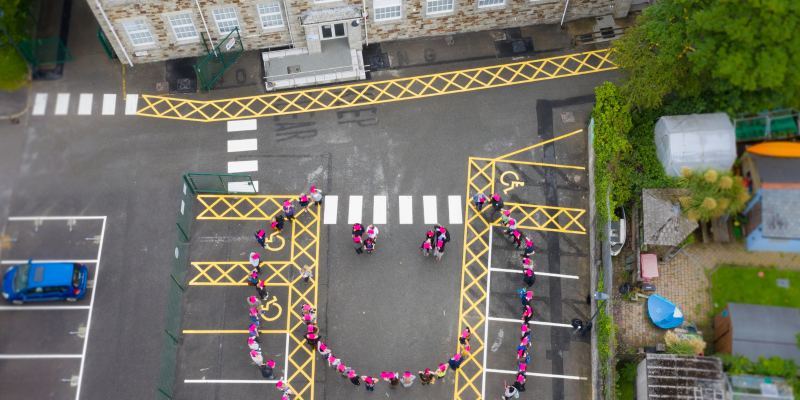 What social investment did you take and when?
Smile Together worked with Cornwall-based social impact investment company Resonance Ltd, who helped us become 'investment ready' and introduced us to Big Issue Invest, the social investment arm of The Big Issue. 
In 2018 Big Issue Invest committed to making a £1m investment in Smile Together from the Big Issue Invest Social Enterprise Investment Fund II LP (SEIF II), a £23.8 million investment fund that followed on the success of Big Issue Invest's first (SEIF I) fund which is now fully committed having invested over £8 million into 21 social enterprises.
What is your relationship like with your social investor?
We enjoy a very positive relationship with our investor, who remain genuinely interested in our impact as an employee-owned dental social enterprise. We keep in touch on a regular basis, generally around the submission date for our quarterly financial and performance report, which includes social impact reporting. In fact the latter has evolved as Big Issue Invest are keen to assess our impact in local communities through initiatives introduced since their social investment in Smile Together.
We were one of their first investees outside London so they often feature us in their own social impact reporting and have supported our progress through prestigious national and local awards - Smile Together was proud to win Social Investment Deal of the Year in the UK Social Enterprise Awards 2019 (with Resonance) and the Business Finance Award at the Cornwall Business Awards 2022.
What did you use the social investment for?
After launching as an employee-owned dental social enterprise and community interest company in 2016. One of the things our team felt passionately about was enhancing our clinical environments and treatment options for patients – to improve our dental services, exceed patient expectations and enable our team to deliver above and beyond what we're commissioned and contracted to do.
To realise this shared ambition, we had purchased a wonderful former grammar school on Harleigh Road in Bodmin, consulted with patients, commissioners and local contractors as well as local residents, and together developed our plans for a brand-new, purpose-designed, accessible dental centre providing facilities previously unavailable for patients in Cornwall. 
The £1m investment from Big Issue Invest enabled us to open this brand new, purpose-designed, accessible dental centre on time and on budget in May 2019 with 5 fully-equipped dental surgeries. We also invested in a dual-purpose bariatric chair/wheelchair tipper, previously not available in the county.
From our Harleigh Road Dental Centre, we provide urgent and emergency dental care (including out of hours provision), special care dentistry and orthodontics (services commissioned by NHS England) and both routine NHS and private dental care. 
In line with our business growth strategy for private dentistry, capacity for two further dental surgeries was designed into Harleigh Road with one fully operational in 2021 and the other scheduled to come online in the near future. The building also hosts a variety of meetings, training and events and accommodates our professional support colleagues and we have exciting plans for the future utilising the remainder of the site.
How are you navigating the cost of living crisis?
Being employee-owned Smile Together has a Shareholder Impact Board (SIB) of elected representatives who not only engage with colleagues but ensure the employee voice is heard at Board level. We get to understand individual pressures very quickly and, where possible, act to help mitigate these.
 Prior to the cost of living crisis we were benchmarking salaries and adjusting accordingly to ensure we remain competitive in the national and local market.. Other initiatives introduced after consultation with the Shareholder Impact Board include discrete access to discretionary funds should colleagues require support with an unexpected expense or work-related fuel costs prior to their expenses coming through.  
 
Just like domestic expenses, our own business costs are increasing, but being a certified B Corporation and employee-owned social enterprise means we have in place various mechanisms for colleagues at all levels to proactively share their ideas and suggestions for service improvements, cost efficiencies and ways of generating even greater impact for our local communities and increasingly our planet.
 We're very transparent with our employee-owners about our business performance in an ever-changing dental landscape, our business developments and ambitions and, as we seek to build our social and environmental impact, we're increasingly finding that procuring more sustainably is not necessarily incurring more cost.
What top tip would you have for other organisations trying to navigate uncertainty?
Make sure your internal communications channels are open and effective, and engage with and listen to your teams as they can be an invaluable source of ideas and suggestions for your business, regardless of the levels of economic uncertainty.
If you're looking to scale the impact you deliver and would like to explore social investment as a means of funding, try our Is It Right For Us tool to determine whether it's an avenue worth exploring. You can also check out our Fundmapper tool for direct links to social investors and banks, filtering your search by location, social issue, amount required or type of social investment. 
Shehan Perera is the Content Manager at Social Enterprise UK.