Alison Macklin, Community Business Manager at Plunkett Foundation explores the importance of measuring your social impact after a Good Finance workshop at the Facing the Future Together conference. 
Image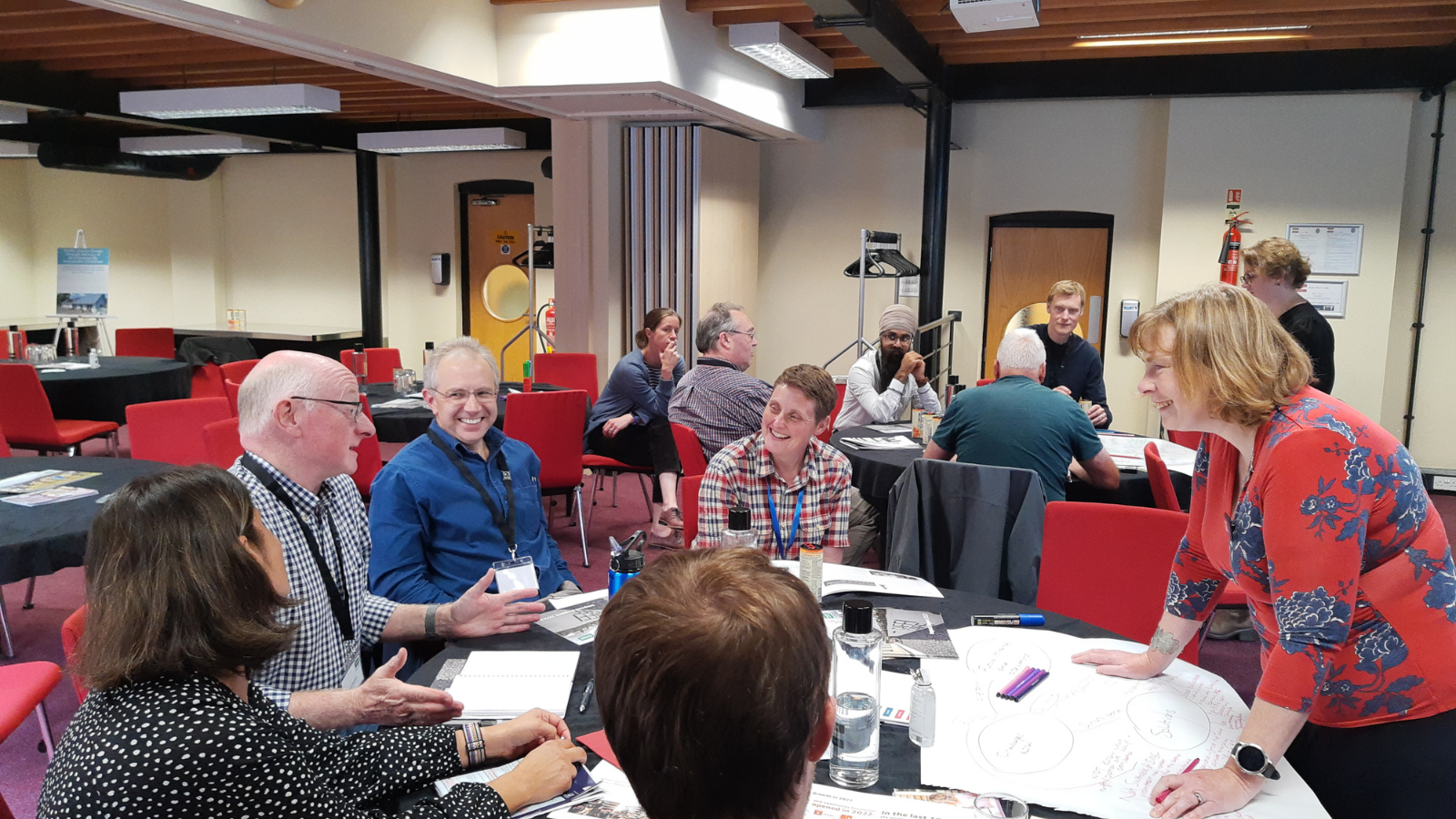 One of the buzzwords you'll hear while setting up a community business is "social impact."
In its simplest form, the term "social impact" means any significant or positive changes that solve or at least address social injustice and challenges in society. Impact measurement seeks to gather crucial information about an organisation's activities it can be used to relate the overall change brought about in people's lives and the environment over a particular period of time by "telling the story".
Charities, social enteprises and community businesses run community projects that focus on various goals, depending on the organisation and its mission. These can include health and wellbeing, safe working conditions and economic growth, responsible consumption and the environment. Impact measurement and management is a key process to enable your organisation to better understand and communicate the impact you have in line with those goals. 
What is impact measurement?
Impact measurement is the process of measuring your social impact. This includes using data and evidence, both quantitative (usually numerical and relating to amounts/measures) and qualitative (usually describes qualities or characteristics) to gain useful insights about your Community Business.
An example of quantative data could be graphs and charts surrounding the Impact measurement is not just referring to the data, numbers and outputs, but also the stories, experiences and real difference that organisations can make to the lives of people and communities who they work with. 
What is impact management?
Impact management is the process by which organisations plan, collect, assess and review their impact. This includes the impact measurement itself, as well as the various opportunities this process brings.
Impact management enables you to also think about how you are achieving your mission and goals, allows you to inform your growth or strategy, and enables you to focus time and resources on areas that can make the biggest impact in line with your mission.
When organisations  take the time to measure and manage  social impact, there are a number of benefits. One of these is planning – thinking ahead about impact measurement allows your organisation to plan for the items they want to measure, and thinking about this in the early stages can be hugely beneficial.
 What types of impact may you be measuring?
 These can be things that are easy to quantify such as… 
-    80% of members say they have met new people as a result of the community taking on the pub.
-    40% of members say they have got to know more than 10 new people. 
-    66% of local customers feel more part of the community. 
Other elements can be less easy to quantify, but may be essential to your story. This can include increased community and social cohesion and reduced levels of loneliness experienced by older members of the community. 
Once you have collected the various types if impact data, there are different ways of communicating it. For example, numbers and statistics can be made more compelling through the use of charts, infographics and illustrations. On the other hand, testimonials may be a good way to communicate the impact on someone's wellbeing or a personal story. 
How is social impact measurement and management relevant to social investment? 
Understanding your organisations social impact can help when preparing for social investment by developing a compelling impact case; investors want to use their money to create impact and will want to know how you're planning to make a difference. It may also help you when negotiating contracts for services or developing the business case for new services.
In fact, 85% of investors listed via the Good Finance directory are themselves charities or social enterprises, meaning it's even more important to effectively communicate the impact you're organisation will make.
It will help you to communicate the value of the work you do to a diverse set of stakeholders and strengthen applications for funding from grant making bodies such as trusts, foundations and local authorities.
Social impact measurement is gaining momentum and an organisation needs to talk about what they actually do and what they are achieving! Increasingly it is also needed in order to demonstrate transparency and accountability where public or charitable money is involved.
Measurement is about understanding whether your project or service has made a difference in people's lives. If yes, how so? If not, why not?
The results of any actions can be presented in an impact report; make sure to add testimonials to give it life and to display compelling narratives with your facts. It should also be accessible to everyone - not just your funders, stakeholders and but also the people who are investing in the organisation – your members, shareholders, customers, suppliers etc.
Your impact report is not just a description of any activities affecting a change but it also should also explain how much difference has taken place – what has been the impact?
•    How much did we do?
•    How well did we do it?
•    Is anyone better off?
According to recent research, four out of five people have seen a pub close down within five miles of where they live, making community ownership more needed than ever in communities across the UK. 
If you're planning to bring a pub like The Crauford Arms into community ownership the impact would be to make the area more vibrant with a social hub, keeping local heritage alive. Read their case study to learn more about how they harnessed the power of Community Shares, Social Investment Tax Relief and Crowd-Funding to save their local pub, and what that's meant for their community. 
"As well as enhancing the social side of the business, additional work opportunities have also been created through employment, work experience and volunteering." 
-    Mark Newcombe, Chairman of the Craufurd Arms Society Limited
If this seems daunting and time consuming, don't panic as there is plenty of support and lots of resources and useful case studies to help you, including these valuable resources from Good Finance…
-    5 Tips for bringing your impact story to life
-    The Outcomes Matrix
-    The Good Finance video on how do you measure social impact
You can also access some great case studies for inspiration on how organisations that have secured social investment are continuing to communicate their social impact.  
You can also request support from Plunkett to learn more about Social Impact and how to create a fabulous Social Impact report.