Team Good Finance went international last week at the Social Enterprise World Forum 2023 in Amsterdam. Here's our key reflections of the event in the context of social investment… 
Social Enterprise World Forum brings together thousands of social enterprise leaders, policymakers and purpose-led social entrepreneurs to raise awareness of social enterprise as an expanding global mechanism for social change. Here at Good Finance, we were delighted to host a stand to meet attendees from the UK and further afield and share our tools, resources, programmes and learnings with delegates. 
Didn't attend this year? Fear not, we've summed up some of key thoughts below, and you can access the slides we put together to explain who we are and what we do via this PDF.  
Ecosystems: Increasing opportunities for trade, collaboration, and collective action 
For us, collaboration is at the centre of everything we do. We are, first and foremost, user-led and that means every piece of feedback we receive at events like this could influence future priorities and opportunities.  
We were blown away by the number of international attendees that were interested in who we are and what we do, with many noting they wish they had something similar – particularly the Fundmapper Tool – in their country. Testimony to this is our Digital Marketing Apprentice, Abdullah, ended up explaining the concept of social investment in Arabic. 
Despite our UK focus, we would love to challenge ourselves to think about how we could be involved in collective action for social enterprise at a global level and are keen to hear from you if you have ideas for how we could collaborate beyond borders. It seems unimaginable that 5 years after the launch of Good Finance there is still no international country-based equivalent! 
Image
Fairness: Ensuring equality and inclusion for all 
Our day one supporter, Melanie Mills featured in the session: 'Getting Social Investment to Where it's Needed', a fascinating discussion on opportunities and barriers that exist to address the inequality of supply. The brilliant speakers represented perspectives from across the world (Netherlands, UK, Spain and Canada) and consisted of an all-female panel – a nod to the progress already made in this space. Read more on this session and who was involved via LinkedIn.   
Many team members attended a session entitled 'Building an inclusive movement for change, addressing barriers to access', which explored what more is needed and what we could and should be doing as individuals, organisations and a movement. It was particularly fascinating to hear from Atif Choudhury, CEO of Diversity and Ability, on building an inclusive movement for change.  
At Good Finance, we're committed to engage with people who have faced marginalisation and our goal is to listen, learn and understand those challenges and work collaboratively across the sector to tackle them. One way we do this is through our Addressing Imbalance programme.  
Our recent hackathon event explored next steps on how to tackle challenges for under-represented leaders and communities, who face disproportionate barriers to accessing social investment. Key themes include redressing the power imbalance, making social investors and wholesalers accountable and representation/transparency in decision making.  
Image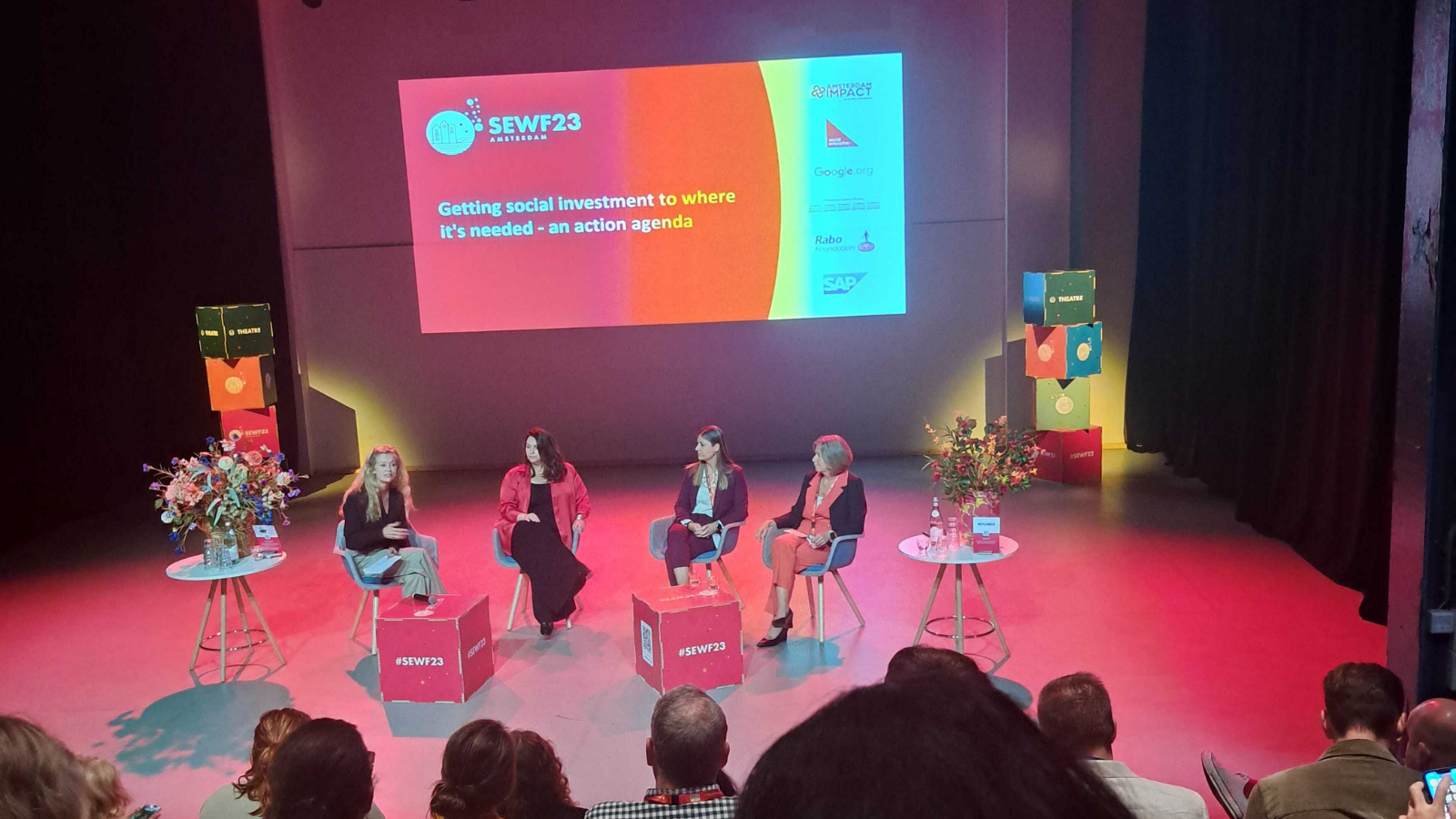 Migration: Entrepreneurial solutions for better lives 
Migration is normal human activity and is something we have always done, with the most common motivator being the desire for a better life. Given the various global contexts, it seems particularly fitting that this was a theme of SEWF23, as many organisations within the social sector support those seeking refuge.  
What's interesting is the focus on 'entrepreneurial', and the need for sustainable solutions that can continue to support those that need it most, scaling as and when required to increase impact.  
Our recent blog – 3 Insightful Podcasts on Using Social Investment to Improve Lives for Refugees – is a great place to start if you're interested in hearing more about the social investment can play in developing, supporting and scaling these solutions.  
Image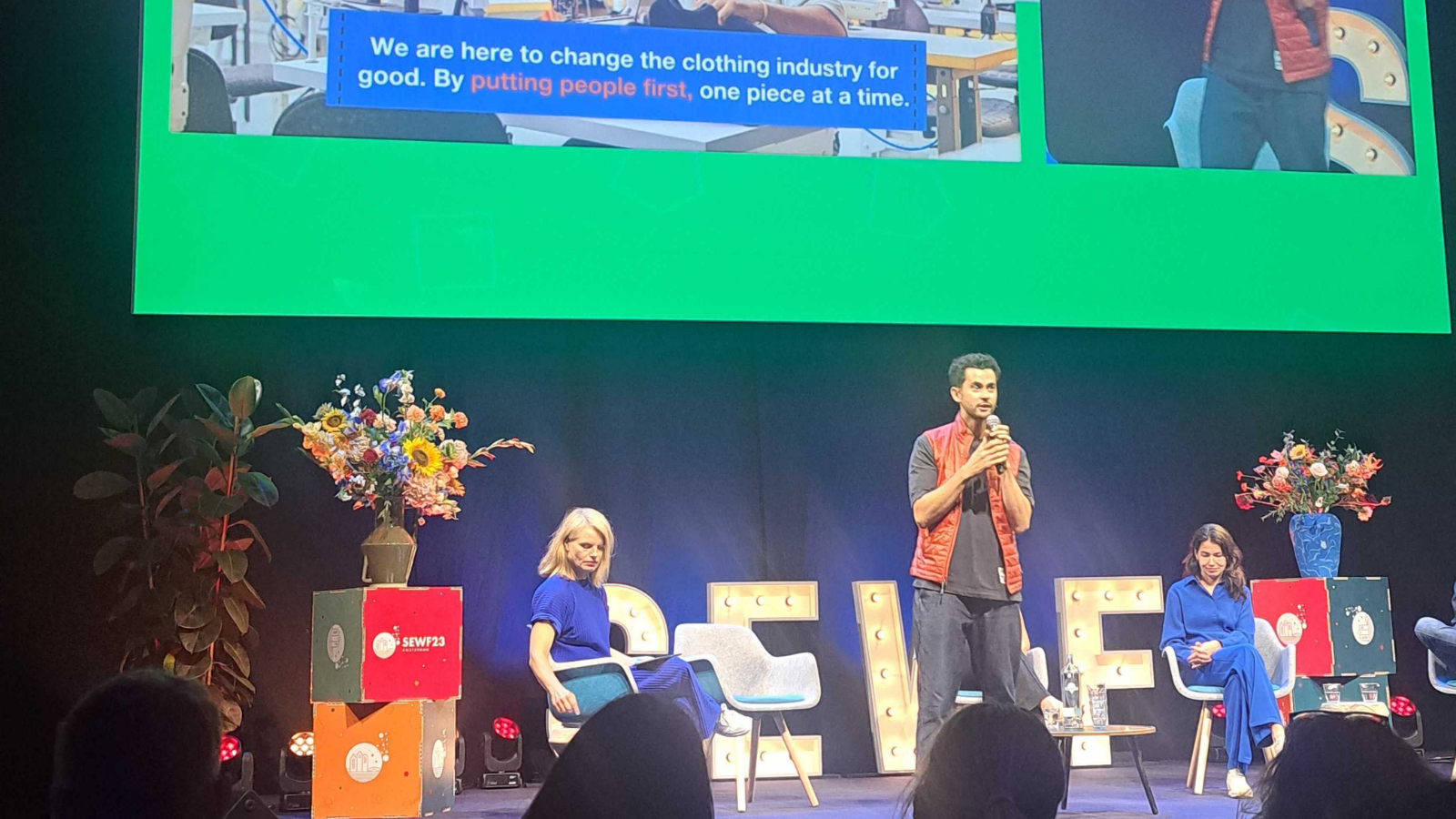 New Economy: Putting people and planet first 
Finally, the first day closed with a fascinating debate of Impact Economy (which has scaled quickly to improve business engagement with social impact) and New Economy (which argues current systems have failed and it's time for a complete overhaul).  
Note to self (Good Finance): host a debate. The session was expertly facilitated and both speakers made inspiring points and relevant challenges to their counterpart, all of which led to a really engaged Q&A from the audience – and a creative train analogy!  The end result tipped in favour of a New Economy, and you can read more about the debate via this article on Pioneers Post. 
One action for us here at Good Finance is, firstly, to add the various 'economy-based' terms including 'trust-based lending' to our Jargon Buster to help demystify some of the terminology in this space. Secondly, we want to continue to be open and transparent with our users on the social investment process, accepting challenge to the sector and using our various stakeholders to strive for continuous improvement, whatever the way forward may be.
Image
All in all, it was a refreshing few days full of hope and inspiration and challenge and realism in equal measure. Huge thank you to everyone at SEWF for having us, and for all the fantastic #BuySocial suppliers that kept us fed and watered – or coffee'd – throughout the event. Interestingly, they have announced that this event will now take place once every two years due to their commitment to the planet and the travel requirements of the forum. Keep your eyes peeled for SEWF24, coming soon to a screen near you!  
If you dropped by the stand to have a chat with us and would like to continue this conversation 'online' – please do email info@goodfinance.org.uk and we'll be sure to follow-up.  
Interested in learning more about who we are and what we do? Check out our upcoming events and sign up to save your virtual seat!