Henna at School for Social Entrepreneurs spoke to three social entrepreneurs in the region who've used social investment to increase impact and income, to learn about their experiences.
 
The social enterprise sector has been hit hard during the pandemic, with many organisations having to adjust and pivot. According to the SEUK Year of Covid Report, less than a fifth of social enterprises were operating business as usual during the first lockdown (June 2020).
One region that is thriving through this period of change is the Midlands. According to the State of Social Enterprise 2021 report, social enterprises in the Midlands are growing faster and are more optimistic about growth than nationally. Social impact organisations in this region are particularly likely to be planning to innovate in the next 12 months - 78% compared to 66% nationally. 
Charles Rapson director of the School for Social Entrepreneurs in the Midlands says, "the West Midlands Combined Authority has committed to a sector-led programme that aims to double the size of the social economy over the next 10 years". He explains that SSE's innovative Match Trading grants play a "significant part of that plan". "They incentivise trading and therefore lead to confidence in borrowing", hopefully encouraging more Midlands-based social enterprises to take up social investment.
We spoke to three social entrepreneurs in the region who've used social investment to increase impact and income, to learn about their experiences.
Asha Patel, Innovating Minds 
Innovating Minds CIC offers early trauma informed psychological support in schools and the wider community. Its founder, Dr Asha Patel, committed to a digital transformation in April 2019, to be able to offer online services. "We decided to seek social investment as we wanted to ensure we were financially secure to commit to the digital transformation and reduce the number of short-term contracts," Asha explains. 
Funding was provided by Sumerian in return for the issue of Preference Shares in Innovating Minds, which the social enterprise can buy back in the future. 
About the relationship between social enterprise and social investor, Asha says: "We developed an open and honest relationship at the start, and Sumerian helped us with strategic financial planning which assisted the process." 
Since receiving social investment, Innovating Minds has grown on all fronts. Asha says: "We have increased social impact, turnover and team. We have also developed our financial reporting and are making more strategic decisions with the support of the board and Sumerian."
Top tip: Look for social investors when you don't need the money. Financial investment is not the only upside. A good investor will also support you in other areas (strategy, finances, board development) which will have a positive impact on your social enterprise. 
Image
Sarah Treanor, Gro-Organic
Based in the West Midlands, Gro-Organic takes an asset strength approach to support communities in ways that matter to them. They do this by promoting capacity and connectedness, empowering people to create the projects, places and spaces that are important to them, at the time they need it most.
In 2018 Gro-Organic founder Sarah Treanor decided to explore social investment to help increase both the organisation's traded income and their social impact. "In order to grow our business, we needed working capital for new contract delivery. But more importantly, we needed the support of an organisation who really understood social enterprise, our revenue model, legal structure, and social impact," Sarah explains. 
The £150,0000 investment was funded through The Resonance SITR Fund. (The social investment tax relief helps you raise money to support trading activity by offering your investors tax relief on shares they have in your organisation or money lent.) About the process, Sarah says: "We were supported with financial planning tools and a personal account manager who worked closely with us, ensuring we were always on track."
Since receiving social investment, Gro-Organic has grown their team and is entering new commercial markets. The future is looking bright!
Top tip: "Make sure you have the time and resources to work towards securing social investment. You have to be prepared to report on and answer questions on your social impact, business model, legal structure and day-to-day finances."
Image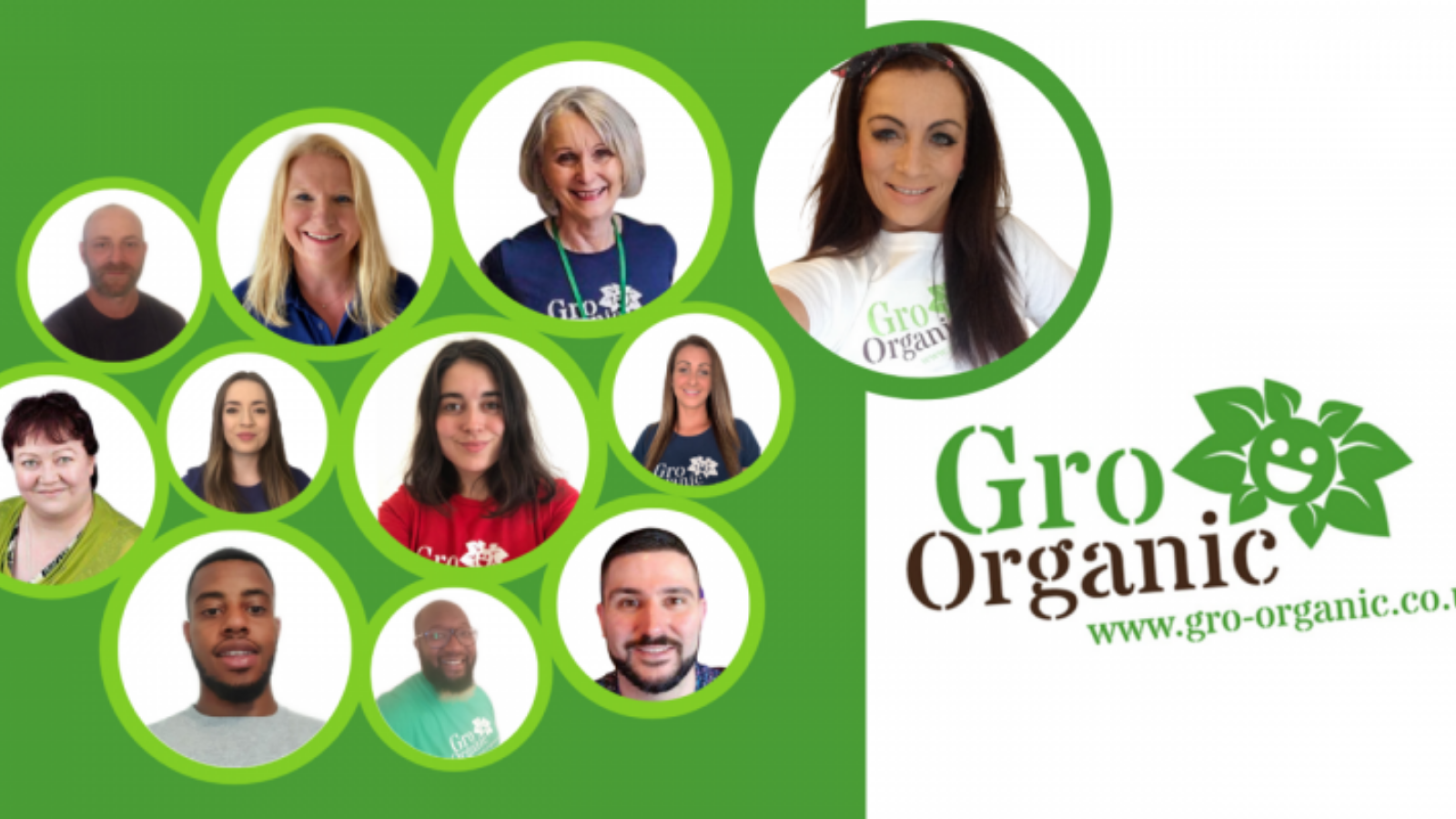 Rosie Ginday, Miss Macaroon
Miss Macaroon has been tackling youth unemployment since 2011, one delicious macaroon at a time. The social enterprise reinvests 100% of profits into training unemployed young people through the MacsMAD scheme, a 10-week programme offering work experience, qualifications and transferable skills.
 
Its founder Rosie Ginday decided to get financial support through the BCRS Business Loan in 2016, to grow a new untested strand to the social enterprise. With the extra cash, she opened a retail site. During Covid-19, BCRS were flexible with repayments, which helped Miss Macaroon open a second retail site and open two pop-ups this winter.
 
Speaking about her experience with social investment, Rosie tells us that the social investor has been "very supportive and understanding throughout Covid". And she'd be keen to secure more social investment in the future when the time is right to take the next step in retail growth.
Top tip: Be prepared with all your documents and pitch packs before you even start looking for investors, and practice your pitch as many times as you can with as many people you trust as possible.
Image
Are you based in the Midlands? Looking for social investment? Check out Good Finance's fund mapper tool where you can search for funds in the region, and beyond.
Henna Patel is communications coordinator at the School for Social Entrepreneurs. Stay connected with her @hennadp and @SchSocEnt.