Image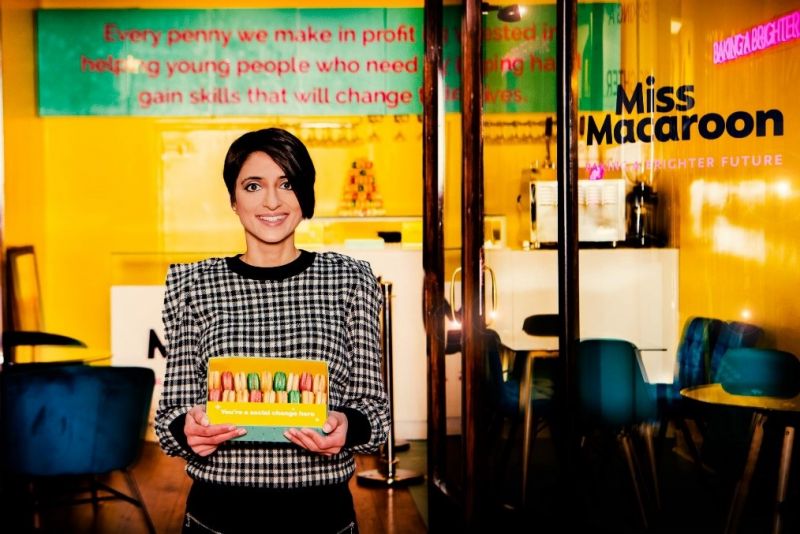 Miss Macaroon, founded by CEO Rosie Ginday MBE, sets aside its profits to fund the store's MacsMAD (Macaroons that Make a Difference) programme. Producing over 2.5 million tasty macaroons inn 50 different flavours, Miss Macaroon has helped improve the lives of 82 people, all aged 18 - 35 years old, over the past decade.
Product type
Unsecured loan (incl. overdrafts)
Challenge
We at Miss Macaroon aim to help our wider community through tackling the issue of youth unemployment! Though we have been active with our work as a social enterprise since 2011, the subject of unemployment has been particularly prevalent as of late due to the COVID-19 pandemic, as many across the UK have lost their jobs. Young people ages 18-25 are particularly vulnerable, with may having graduated from university in 2020 to an unstable job market. These pressures have caused an increase in reported mental health issues across the population. This ultimately underlines the importance of the work undertaken by organisations such as Miss Macaroon, as we aim to help unemployed young people gain work experience to better their career prospects and change their lives.
Solution
At Miss Macaroon, we reinvest 100% of our profits into helping unemployed young people gain skills and work experience that will help change their lives. Every customer is a social change hero in our eyes! Our mission to provide opportunities for young people with multiple and complex needs starts with our MacsMAD scheme. The ten week programme offers the opportunity for our young trainees, aged 18-35 years old, to gain work experience, qualifications and skills that are transferable in the workplace. We also provide mental health support and ongoing mentorship after the scheme concludes. We are on a mission to bake a brighter future!
Revenue model
Miss Macaroon makes a profit through catering towards individual customer orders and wholesale to for-profit businesses. For example, we have catered for business events and provided produce such as a branded and pantone matching macaroons. The latter of which has attracted corporate customers such as John Lewis.
Impact
The money provided, by BCRS Business Loans, enabled the growth of Miss Macaroon's retail business. As 100% of our profits are reinvested into our work as a social enterprise, any increased revenue from the business is used in our efforts to provide skills and work experience for young people with multiple and complex needs.
Alongside our MacsMAD scheme, we have also debuted our Aspire scheme - aimed at further providing support for our MacsMAD graduate aged 25-35 years old.
'Without the loan we wouldn't have been able to set up our store. It's enabled us to provide a lot more training and job opportunities for young people with multiple and complete needs'.
- Rosie Ginday MBE - CEO and Founder, Miss Macaroon
'Miss Macaroon is having an impressive impact in the local community and has bright plans for the future, so we were delighted to support Rosie's expansion'

- Lakhbir Singh, Regional Manager, BCRS Business Loans