From curtain makers to music producers, there's an exciting range of individuals and organisations using creative & innovative solutions to drive social change across the UK. No doubt this is a sector continuing to grow.
'Business as usual isn't working', reads Social Enterprise UK's latest campaign. To tackle some of the UK's biggest issues, they're calling for us all to consider the potential of social enterprise as the way to do business. As we see from the WISE100 and Social Enterprise UK awards, the contribution the social sector makes to society is outstanding.
To date, there are over 100,000 social enterprises in the UK, employing 2 million people and contributing £60bn to UK GDP. Plus, there are more than 185,000 registered charities in England and Wales.
Throughout November, we asked organisations that have benefited from social investment to share their impact with us on social media using the hashtag #YourImpact2019. This year, over the 12 days of Christmas, across our social media, we will be sharing the work of 12 social enterprises and charities who shared their stories with us.
We're thrilled to see so many inspirational organisations benefiting from social investment. And we're delighted to put a spotlight on the impact they've made this year. Their achievements should inspire us all.
For 12 days of Christmas, we're sharing the work of 12 social enterprises and charities making a positive impact on lives across the UK.
---
SoFab Sports
Image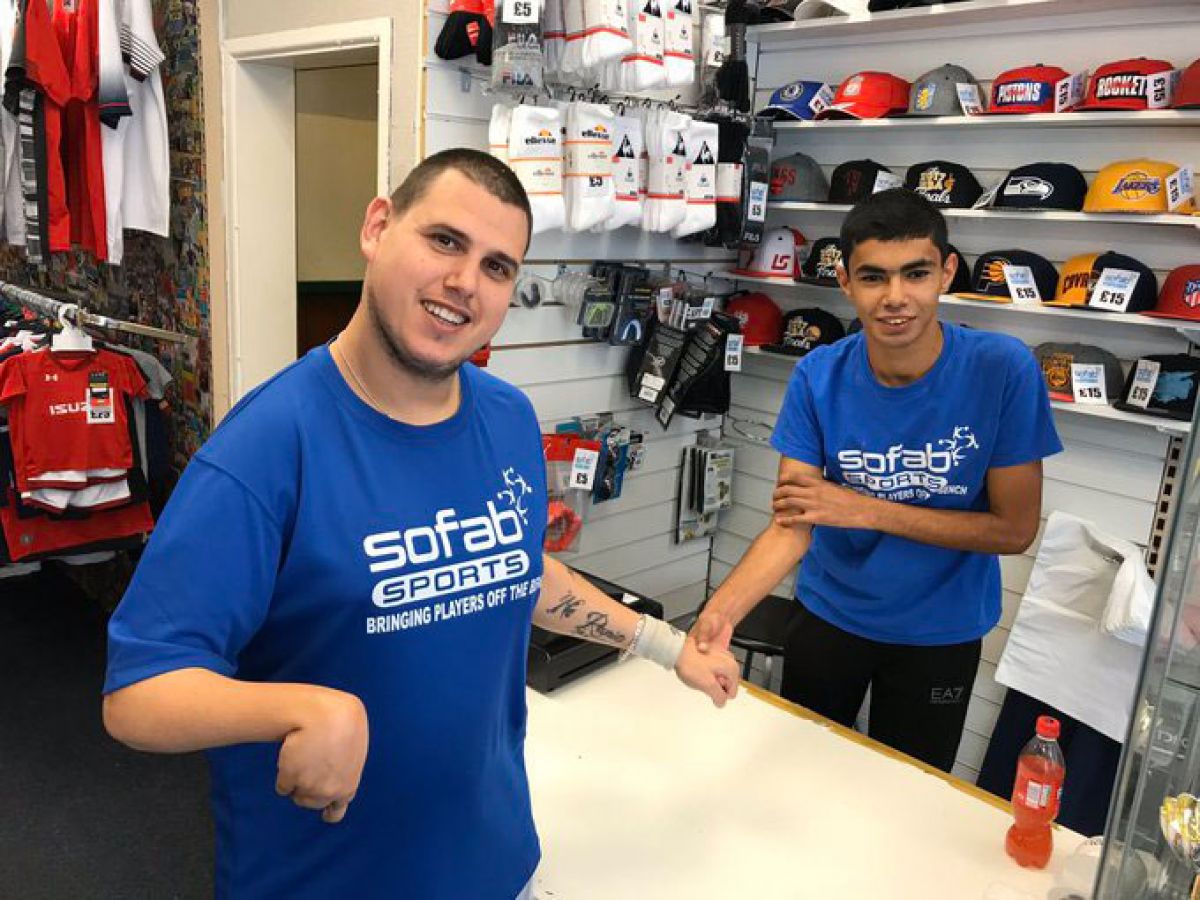 "Here's a shop manager on the left welcoming a new employee. David beats Goliath. We compete with the country's biggest retailers, hiring people they overlook."
Sofab Sports is a Community Interest Company giving young people with physical and learning difficulties meaningful employment opportunities. These lead to vocational qualifications and experience, providing a platform for further mainstream employment opportunities. Sofab Sports highlight the importance of creating inclusive employment opportunities in the UK. "SoFab recognises that everybody learns - just at different rates". They aren't just focused on making the high-street more social: Sofab Sports also runs the UK's largest inclusive football team.  Listen to this podcast to learn more about their work and what they've been able to do with social investment from UnLtd and more recently from Resonance using Social Investment Tax Relief.
The Sewing Rooms
Image
"We are mending the fabric of society one stitch at a time. Here are the magnificent banners produced by women escaping domestic violence. A safe place to heal. Building futures together. Success takes time to bloom. This project was funded by Community Foundation Lancashire."
The Sewing Rooms is a great example of both the innovative ways social entrepreneurs are improving society and also the creative ways large organisations can buy social. With social investment from First Ark, they moved to bigger premises, employed more staff and grew their manufacturing arm. They now make curtains and soft furnishings for a national hotel chain. Side note: if you attended the Social Enterprise UK awards, you'll recognise their name - they created those gorgeous bags we all received! Learn more about their latest projects here.
Hey Girls
"Did You Know: Since April 2019 we have trained over 270 people to 'Teach Periods with Confidence'? Further education and access are the keys to #EndPeriodPoverty and #StoptheStigma, which is why we're so proud to have been able to donate over 6 MILLION plastic-free period products and run educational sessions with over 500 vulnerable girls and women. And long may it continue."
Hey Girls are on a bloody great mission to help change the lives of girls and women across the UK. There are many girls in the UK missing school because they can't afford sanitary products. Every product you buy from Hey Girls gives back to girls and women in need. Hear from their CEO, Celia Hodson, to learn about their journey to investment. Buy or donate one of their products here.
Special iApps
"We're thrilled that we've been able to continue supporting children and young adults around the world with Special Educational Needs, making an impact to their education and development. We've loved hearing this year about children's confidence and independence growing through the help of our apps.
Our Chief Happiness Officer William is the reason we started and he has inspired our brand new apps, 'Special Spelling and Special Sentences'.

A great moment for us this year was working in collaboration with parents, teachers and speech therapists to create them. It has allowed us to develop our work from real user feedback that will make a huge impact to children's literacy skills both at home and at school. Thanks to social investment, we have been able to create these two new apps which will support our growing number of users in over 100 countries and 27 languages."
For children who have a learning disability, poor fine motor skills, speech and communication challenges there are many barriers in their way. There are also challenges and problems encountered by parents, carers as well as professionals. Special iApps create specialist apps for kids in Early Years, Primary and Secondary schools, as well as adults. Find out how they're using investment from Northstar Ventures. Download their apps: Google Play / Amazon / App Store.
HQ Recording Studios
Image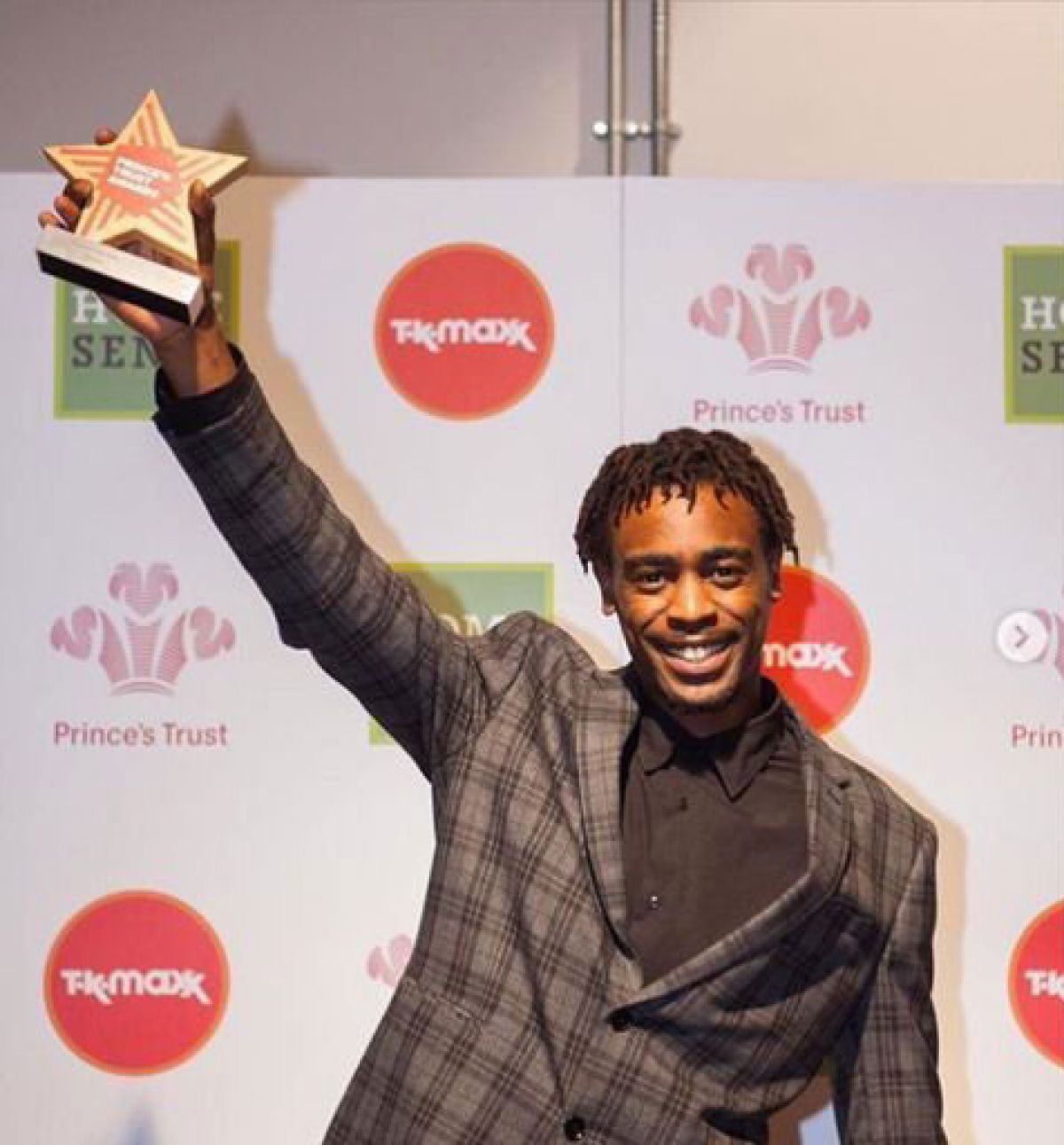 "Two of my proudest moments of 2019: Watching my mentee Phidizz making his own impact alongside HQ CAN to win two awards - Prince's Trust breakthrough award and Nottingham 30 under 30 award!
Our social investment from Key Fund has made such a difference to our organisation and capacity to work with more people in HQ Recording and HQ Creative Hub! Thanks to The National Lottery Community Fund for funding our project work too. Commercial income is great but nowhere near as rewarding as working with people who need and deserve support to follow their dreams."
Yasin El Ashrafi, founder of HQ Recording Studio, used social investment from Key Fund to build a second state-of-the-art studio for HQ Recording Studio. Then with the help of National Lottery Funding, they recently underwent an extensive refurbishment at the beginning of 2019. Watch our short film about their work here. Find out more about their services here.
The Pheasant at Neenton
There's no better place for a Christmas mulled wine than in a community-owned pub. Did you know there are more than 120 across the UK? Like The Pheasant at Neenton. But what makes a community-owned pub different & what is a community benefit society? Watch this video to find out. Fancy a day out with a difference? Learn more about their work here.
Media Cultured CIC
Image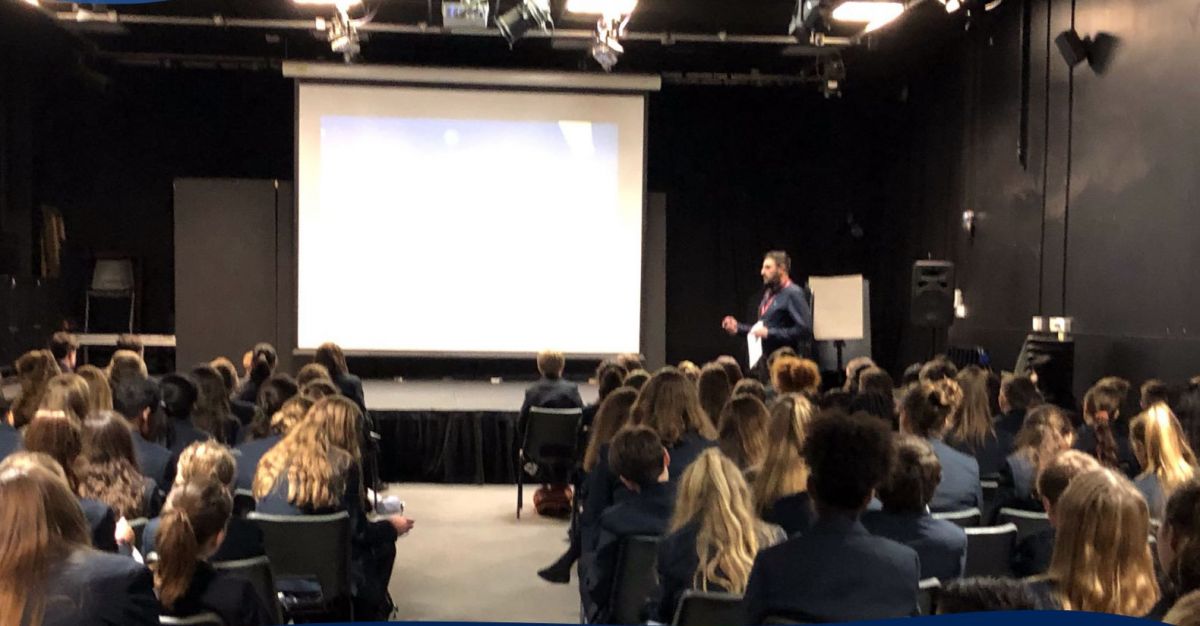 When you're hard at work as a social entrepreneur, is there anything better than being recognised for your work? Amjid Khazir is the founder of Media Cultured CIC and is hugely passionate about promoting cultural diversity and countering extremism. Here's some brilliant feedback he received following one of their anti-extremism workshops:
"Media Cultured delivered an engaging and well-planned session to the scholars of Egglescliffe School. I was present at the session and listened to it attentively. Amjid is an inspiring orator, and even more, an inspiring personality who engaged all students from a variety of ages and backgrounds. All of us here at Egglescliffe could relate to what Amjid shared in his speech and feel inspired to continue this amazing work on cultural diversity."
With bespoke programmes for schools, colleges, universities, private companies and faith groups, Media Cultured promote unity and countering racism and extremism. Watch this video to find out how they're using investment from Key Fund. Find out about booking a workshop.
Community Campus 87
Image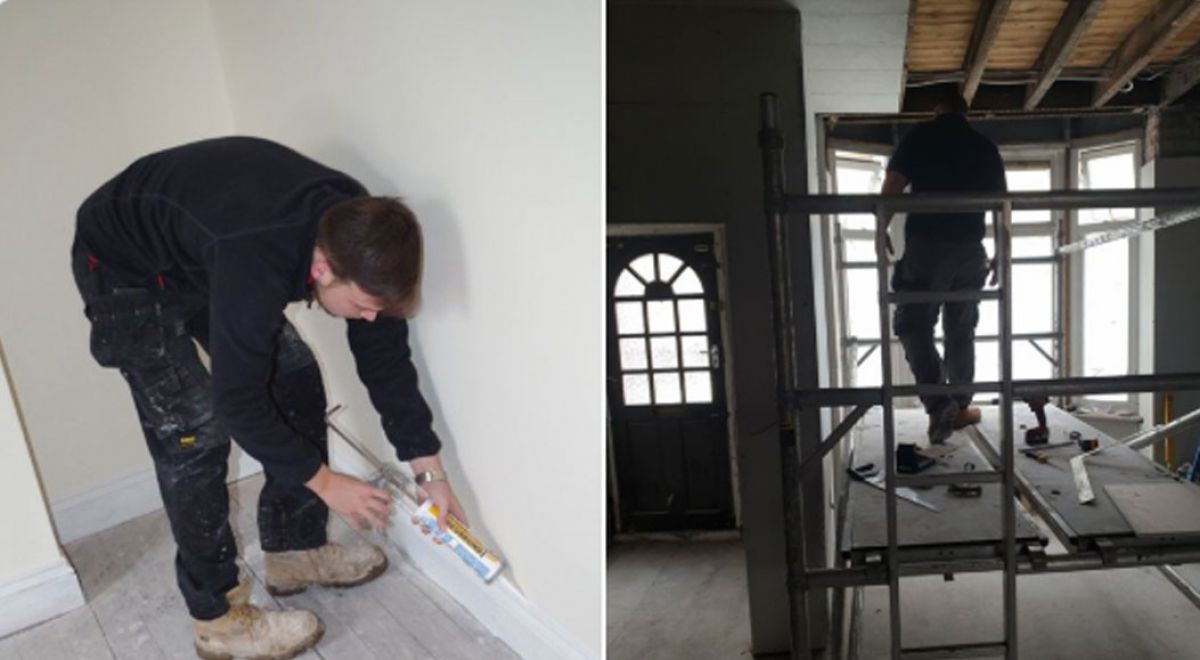 As the colder nights approach, we're all grateful for organisations like Community Campus 87, working hard to alleviate homelessness. Community Campus 87 established in 1987 as a response to the growing levels of youth homelessness in Middlesbrough. The aim of the organisation was to provide good quality affordable accommodation with support to help young people achieve their potential. They provide good quality affordable homes at a rent people can afford & provide training opportunities to over 200 people each week. Here's a photo showing the refurbishment of another empty property. Read more about how they used loans and grants to develop their work.
Social adVentures
@GoodFinanceUK #YourImpact2019 pic.twitter.com/Og76bO2YJM

— Social adVentures (@socadventures) November 26, 2019
Social adVentures is a wellbeing social enterprise, constantly striving to give people opportunities for happier and healthier lives. They specialise in public health and social care contracts that run alongside social businesses. In 2019 alone they delivered £1.8million of social value as a result of the projects they lead on! They have benefited from investment from Reach Fund, Big Issue Invest and Greater Manchester Social Investment Fund.
Watch this video for not one, not two, but 12 months of impact from Social adVentures! 
Active Prospects
"We believe that everyone should have the opportunity to reach their potential. That's why we enable people with learning disabilities and autism to gain valuable skills through work."
It's no wonder Active Prospects has been chosen as one of the winners of Dimensions 2019 Learning Disability and Autism Leaders' List. They provide innovative and responsive care, helping people to lead full and aspiring lives. Watch the video above to find out how Richard is helping run the cafe set up by Active Prospects. They have received investment from Social And Sustainable Capital, Lloyd's, and National Lottery investment. Watch this video to hear from Storm about how Active Prospects helped give her a Beauty & The Beast themed specialist flat.
NWCH
It wasn't just charities and social enterprises sharing moments they're proud of, their investors were getting involved too! Here's an entry from Key Fund:
In supporting & growing their staff as well as meeting community needs @NWCHCIC nail the 3rd nomination #YourImpact2019 @BigSocietyCap #competition
Director, Charlie Blackwell explains why his experience is a force for good when it comes to supporting others in the community. pic.twitter.com/1HrChaMSea

— Key Fund (@KeyFund) November 20, 2019
NWCH was founded in 2017 to meet gaps in the local community for supporting people's mental health and wellbeing. NWCH is a central hub, supporting children, young people, adults, families and couples within Lincolnshire. NCWH are experienced counsellors who understand emotional wellbeing. Learn more about their work here.
Creative Optimistic Visions
"A moment we are proud of this year is our Two Sides project supporting young people from COV YOUTH to create a platform, where their voices are heard in relation to youth-related violence, conflict and truth."
Creative Optimistic Visions was founded by Stacey-Jade Mason, with the goal to help vulnerable and at risk young people reach their potential. They provide alternative education, accredited training and wellbeing services. Listen to this podcast to find out how they are using social investment.
---
We're really looking forward to seeing what 2020 holds for all of these organisations. What are you proud of achieving this year? Let us know on social media.
For help with measuring your social impact, use the outcomes matrix. Sign up to our newsletter to learn more about the role social investment is playing in helping charities and social enterprises across the UK.