The pandemic has seen communities come together to support each other, mutual aid groups have been set up and we have been united in our sense of gratitude and appreciation for the key workers who have kept delivering social impact.
It is the importance of social enterprises to their communities which is the focus of Social Enterprise UK's new Autumn campaign – Choose Communities, Buy Social.
The message behind the campaign is simple - when you buy from social enterprises you are choosing to support communities both in the UK and across the world.
You can find out more about the campaign in this short film featuring footage sourced from social enterprises themselves which really shows the breadth and diversity of the sector - 
Your Purchasing Power can help Build Back Better
The slogan 'build back better' has gone from being relatively obscure a few months ago to being the political buzz word of the time. We've seen how COVID-19 has revealed and exacerbated pre-existing inequalities of health, wealth, gender and race and we can't go back to a situation where these inequalities are allowed to exist and keep on growing. This is why social enterprises are so important – reducing inequalities, keeping wealth in their communities and empowering the people they support.
YouGov polling showed that the vast majority of people want to support a different and better way of doing business – 76% said they'd prefer to buy products from businesses which have a positive impact on the wider community and 77% stated that they'd like to see more businesses set up which use their profits and businesses operations to have a positive impact on the community.
With the social investment market having grown and developed extensively since its creation, there's now more opportunity for newly set up social enterprises to find investment that is relevant to them, be that start-up capital, blended finance or working capital so that they can grow their products and services nabling more consumers to #buysocial
Here are just a few social enterprises making a difference in their communities and how social investment helped them to scale their impact:
Image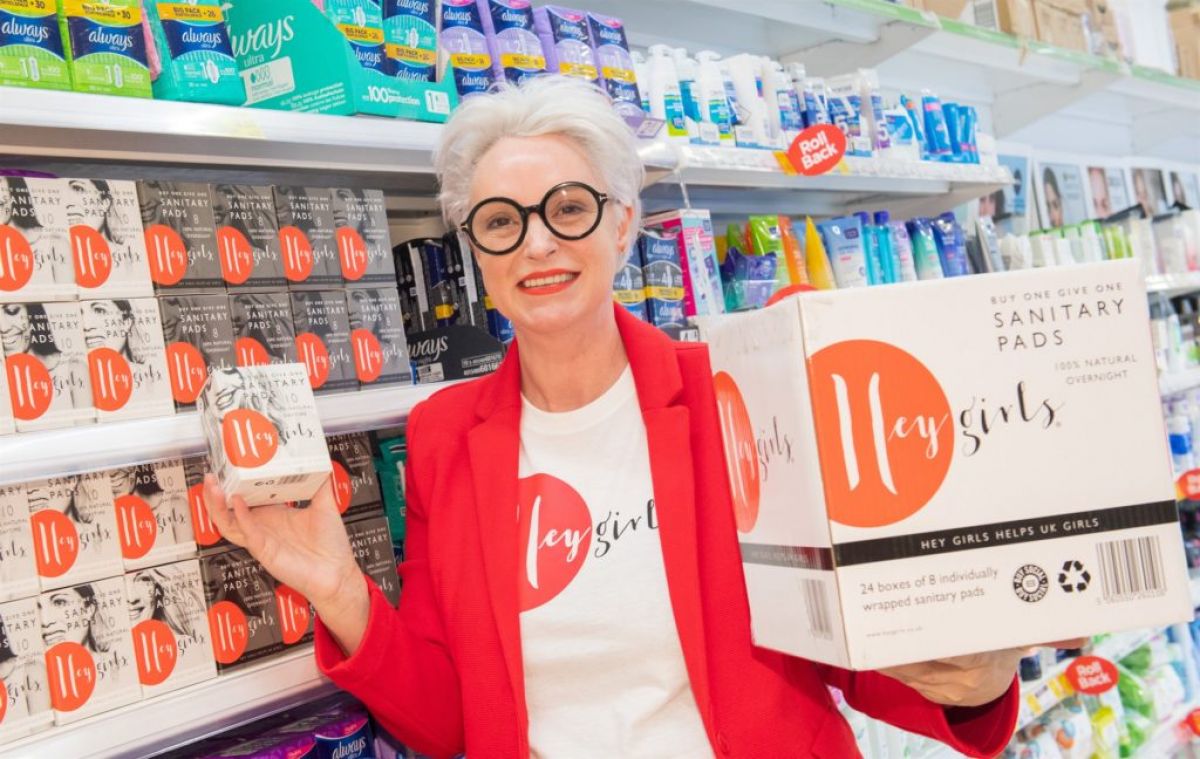 In the UK 1 in 10 schoolgirls are affected by period poverty. Hey Girls is a social enterprise on a mission to tackle period poverty through their 'buy one give one' sanitary products. For every pack you buy Hey Girls gives one to a girl or woman in need. Not only that it's a social enterprise that's not afraid to campaign for change – working to get sanitary products freely available in schools and running its Pads 4 Dads campaign to raise awareness of issues around periods with men. Hey Girls took on £50,000 of investment from Big Issue Invest's Power Up Scotland programme, a programme which brings together people from across different sectors to mentor social enterprises. The investment helped Hey Girls grow and it can now be found on the shelves of Asda and The Co-op, one of the UK's largest social enterprises.
A social enterprise that's set up to provide employment to refugees giving them local work experience and job readiness skills to enter the UK workforce and help them integrate into broader society. Its teas are all Fairtrade-certified and plastic free and it uses biodegradable packaging. Nemi sought social investment through UnLtd's Impact Fund which allowed it to scale up and employ more people. You can find out more about Nemi's social investment journey in this episode of Good Finance's A Changing World podcast.
Social enterprises don't just sell products, they are also deliver quality person centred public services. Smile Together is a social enterprise dentist owned by its employees. Its mission is to delivery dentistry with a social impact, creating healthier, happier communities across Cornwall and the Isles of Scilly. A core component of its work is ensuring that everyone has access to dental care, running outreach programmes to make sure the most vulnerable can access care. They also run a 'Smiles at Sea' campaign sending specialist teams to harboursides to provide dental health to fishermen who rarely get the chance to visit a dentist. Smile Together worked with social investor Resonance to develop a dental facility that would be suitable for all including vulnerable patients.
Image
Where can I buy social?
There are around 100,000 social enterprises in the UK, and they're found all across the country. The best place to start when it comes to finding social enterprises is our Buy Social Directory, where you can search for social enterprises by product type, geography and social mission.
Choose Communities, Buy Social runs from 15-17 October. For more information about the campaign visit www.socialenterprise.org.uk/buysocial  
The campaign is being supported by the Co-op.