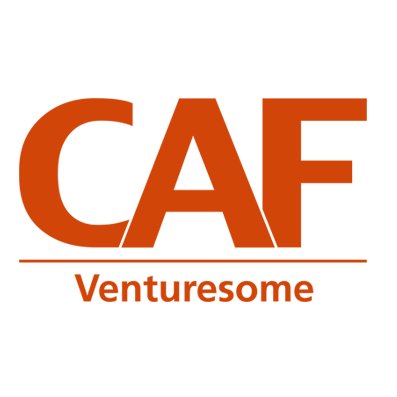 CAF Venturesome offers patient, flexible and affordable social investment loans, standby facilities and social impact bonds, up to £400k that are repayable up to 10 years, at one of the lowest interest rates in the market (~ 6.5% depending on fund).  The majority of our loans are unsecured and we are able to help organisations that would not otherwise be able to access a loan through a traditional lender.
Blended finance (part loan / part grant) is available for high impact social organisations adapting their operating models following the pandemic through the Development Fund and for pre-development finance for community led housing schemes through the CLH Fund.
We work with social organisations across the social enterprise and charitable sector, as well as managing specialist funds supporting community-led housing and early-stage social enterprises.  
CAF Venturesome is the social investment team of Charities Aid Foundation (CAF). Our mission is to provide social enterprises and charities with the patient, flexible and affordable repayable finance they need to sustain and grow their social impact.  Since 2002 we have made 700 social investments committing approx. £60m. We've supported over 500 social enterprises and charities across the UK and overseas. 
As well as unsecured loans, blended finance grants and social impact bonds through our Development Fund, we have a specialist community housing fund, the CLH Fund, and a place-based fund, the SE-Assist in Greater Brighton/Sussex, Croydon and Wales.
We are funded by individuals and their family trusts, corporate foundations and grant-making trusts.   All our funders embrace the concept of social investment as a way of maximising the social impact of their charitable funds.
We work in partnership with you to make the process as straightforward and painless as possible.  
Our experienced team, with backgrounds in the commercial, financial and charitable sectors, offers social organisations a great customer experience with a straightforward approach to social investment.