Image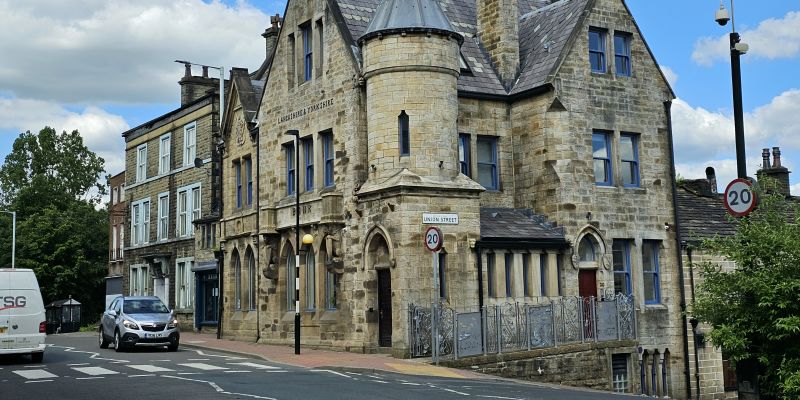 Valley Heritage is a not-for-profit organisation established in 2015. It seeks creative approaches to bring historic buildings back into use while simultaneously supporting the growth and development of the local community. 
Challenge
Alliance @ Lancashire and Yorkshire Bank is a Grade II style listed building in a small market town called Bacup. It's an iconic building in the town centre that's had various uses including a high street bank and an Indian restaurant. 
More recently, it was in private ownership being let as bedsits on an unmanaged basis, with various challenges including drug and alcohol abuse leading to its closure. It stood empty in the middle of the town centre for some time, before it was put up for auction.  
Solution
In Bacup, there's lots of businesses and individuals / freelancers that struggle to find, secure and afford office spaces and this absence of a regular place of work is contributing towards feelings of loneliness and isolation within the community. 
Valley Heritage wanted to secure the building to create a co-working space for the community, as well as 2 flats available for rent and 2 flats available to support young people at risk of homelessness, in partnership with M3 Project. 
With help from the local authority, Valley Heritage was able to secure the building and develop a solution that delivers multiple benefits to the local community.  
Revenue
The building is home to a co-working space and thus profit is generated through the various memberships available for freelancers, small businesses and growing startups. 
They also renovated the bedsits, creating four rentable one-bedroom apartments, two of which can be let out at market rate. 
Impact 
Valley Heritage secured social investment to acquire the building and to provide a small amount of working capital. This was particularly important in the early stages of the acquisition, as volunteers needed skip-hire and transport to empty the building. 
Alliance is community-driven and charitable, with any surplus being used to support other heritage assets in the local area. 
"This is exactly the type of building and project the Heritage Impact Fund was set up to support: a landmark building in an area that needs ideas which support economic and social impact, led by an imaginative and locally rooted social enterprise. Huge kudos to Valley Heritage for all their hard work so far and we look forward to continuing to work with them and see how this initial investment supports the wider community led heritage regeneration in Bacup." 
Asha Karbhari, Director of Investment at the Architectural Heritage Fund 
"As individuals and as an organisation they're just brilliant. To the extent where when we've had cashflow wobbles throughout the pandemic or when grants haven't came in when we thought they would, they've supported us by extending our repayment holiday. It's been so reassuring to have that level of support on this."
Stephen Anderson, Chair at Valley Heritage