Image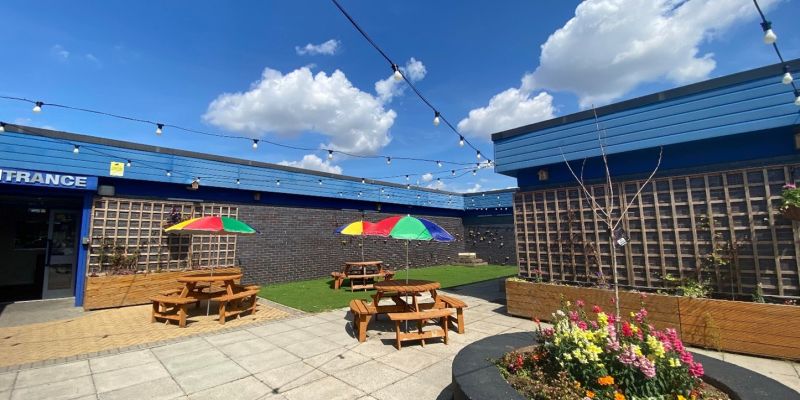 Tees Valley Community Asset Preservation Trust is a registered charity (CIO) which was established in 2015 in response to local government spending cuts.
Product type
Blended – part grant, part loan
Its principle aim was to save community centres, sports facilities and village halls from closure by stepping in to offer free advice and support to organisations who feared losing their buildings due to funding cuts. 
In 2017 the charity secured Hemlington Lake Recreation Centre from Middlesbrough Council on a 25-year lease agreement after a successful community asset transfer.
Hemlington Lake Recreation Centre provides affordable and easy-to-book spaces for the local community which can be used for everything from children's parties and art groups to yoga and Pilates classes. They also have community cafés, a nursery and a barbers which operate from within the building.
Challenge
As energy costs started rising at an unsustainable rate, the organisation recognised that they needed to act quickly to mitigate the financial impact.
Failing to do so would mean a huge increase in their energy bills, threatening their operations and ability to provide affordable space and facilities for local community groups.
Solution
The team explored social investment with a view to purchasing solar panels for the building to generate their own energy and therefore reduce costs going forward.
Revenue
Hemlington Lake Recreation Centre generates revenue by hiring rooms to community groups and charging on an hourly basis.  
Impact
Installing 52 solar panels has led to a significant reduction in energy costs for Hemlington Lake Recreation Centre. The energy savings have been sufficient to cover the cost of the loan. This means that Hemlington Lake Recreation Centre can continue to operate and provide much needed spaces for their community, having a longer term positive outcome in terms of health, well-being and the social benefits experienced by their users. 
"We were petrified of social lending but this was something my colleague Lynn convinced us that this was something we needed to start looking at. We have a good business model and it's making money year on year. We started talking to Key Fund; Brian Coghlan was absolutely fantastic; he was incredibly supportive and helped us navigate the complexities of social investment. Don't be afraid to ask for help – we asked for help and we got it, it's been a wonderful story so far."
-    Martin Landers, Chair, Tees Valley Community Asset Preservation Trust
"I was really pleased to initially help talk Martin and Lynn through the whole application and assessment process, so that we could support them with the project funding they required. Our contribution to their ongoing initiatives to manage the challenge of rising energy prices will considerably help to safeguard the longer-term financial sustainability of this very important community asset."
  -    Brian Coghlan , Investment Manager North East, Key Fund Investments.