Social impact investing often takes a different approach to traditional investing. Working with a social investor is about much more than the money, it's also about the people.  This often means that an investor and investee will work together to support each other on a shared mission. For part three of our seven lessons learned blog series, we're looking over the experiences of two investees and their thoughts on taking on social investment.
Fighting a fear of social investment...
"It hasn't been easy" explained Steve Alltoft, General Manager at Probe, when talking at a Let's Talk Good Finance event in Hull.
Probe support local people to fulfil their potential by offering a range of opportunities and services relating to advice and guidance, employment, training and enterprise. They were looking to take on derelict buildings to turn them into affordable homes, however there was a clear gap between what they had and what they needed.
When the banks wouldn't touch Probe "with a barge pole", they turned to Charity Bank. Probe, as an organisation, had no credit nor had previously taken on a bank loan but they had always positive account balances. They came to, what Steve describes as the "absolutely terrifying" decision of taking on social investment.
We were quite fortunate in how the empty homes funding became available. But it was a big risk, big issues that we were facing that we'd never done before, it was new ground for us... we got a lot of support from Charity Bank
Probe borrowed £400,000, worked on 50 properties, retained 23 and they now generate an income from them. To get here though, they needed support. Taking on social investment meant taking on debt, an entirely new concept to the team that required a shift in mindset. And throughout this journey, their investor was like a partner to help guide them.
Despite the initial fear, because of this investment,they now have full occupation of the places they created and taken on social investment has enabled them to. If an occupant can't pay the rent, Probe are in a financial position where they can build an agreement for the best payment plan for them. The investor supports them and they support the occupants. They even know their occupants by first name!
Staying afloat when grant funding's cut...
At Let's Talk Good Finance in Salford, Alexis Johnson from charity Walk The Plank - a leading community participatory arts organisation - shared their experience of taking on social investment and the importance of their investor-investee relationship.
Image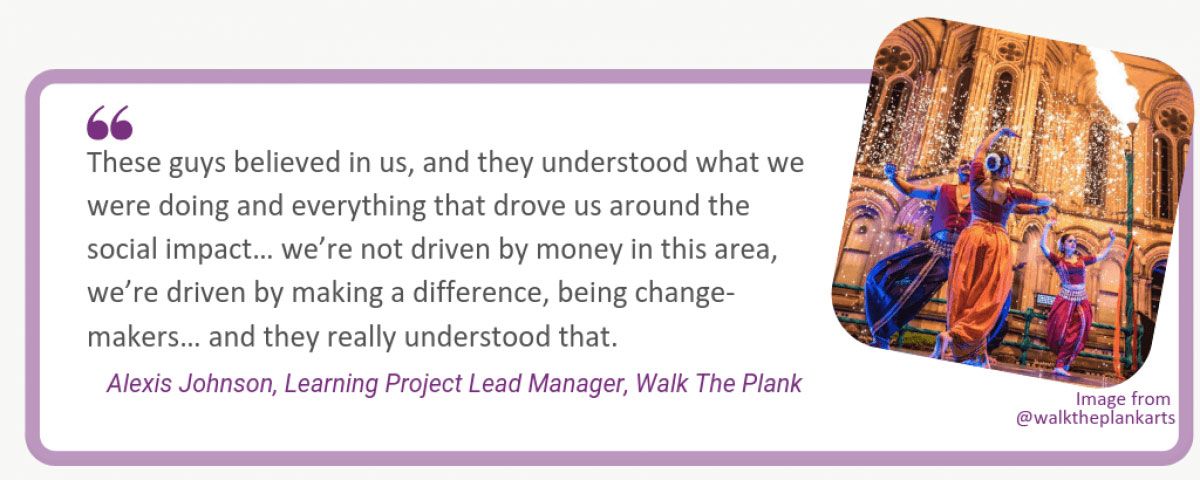 Grant funding pots are shrinking, especially for arts and community organisations. However, to relocate and create more art, Walk the Plank needed more money to buy a creative hub.
At a Let's Talk Good Finance event in Salford, Alexis explained how after receiving £300,000 from Natwest and £15,000 through Crowdfunder, they turned to social investment for the rest.
In 2017, Nesta's Arts Impact Fund shared a £2.4 million funding investment between 8 organisations. This was a social investment fund created to recognise and support the impact that the arts have on local communities. As one of eight organisations to benefit from this investment, they received £170,000.
Nesta worked with Walk the Plank to both appraise their offer and shape their proposal. Alongside financial support, they also provided other help across the wider organisation. This included advice on their business model and support with how to more effectively tease out their impact story. Which in return helps better monetise their hard-work!
Image

"I was expecting a faceless organisation but instead I had you..."
To wrap up lesson three, here's a lovely clip of Sue from MT CIC (a social enterprise working in mental health and wellbeing), looking at their relationship with Big Issue Invest. 
Have you received social investment? Did you have a similar experience? Let us know by tagging @GoodFinanceUK on Twitter, Facebook and LinkedIn.
---
More in the 7 lessons in social investment series
Removing Ideas That Social Investment Is Grant Money
Here's Why Social Impact Matters
Why Taking On Social Investment Is About Much More Than The Money
6 Tips to Build Honest and Strong Relationships with Investors
How much does social investment cost?
4 Steps to Prepare for Due Diligence
Read the article that inspired the series here.
Looking for a social investor? go to our directory
Want to meet over 13 social investors? Sign up for Good Finance Live
---
---
Image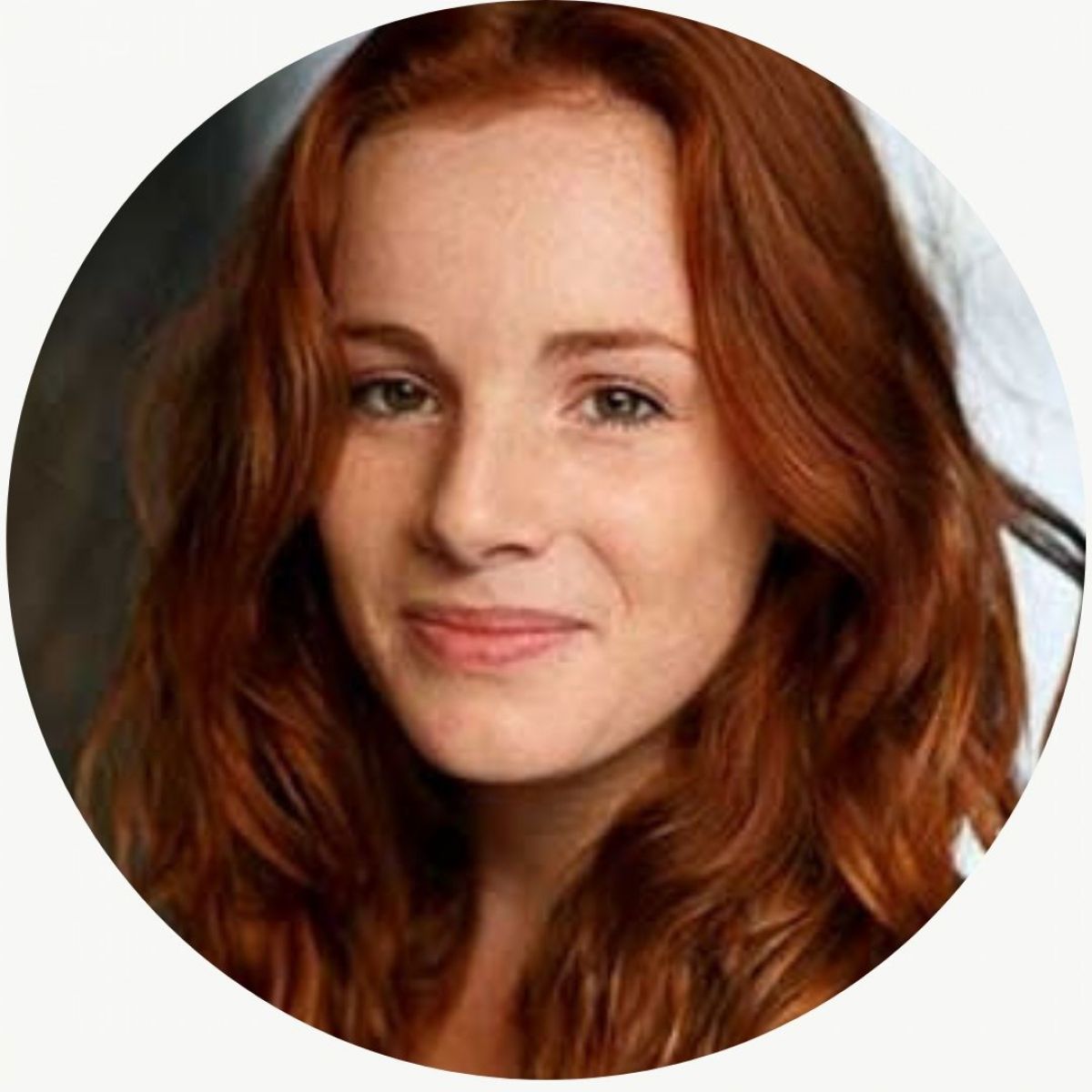 Emily Parrett
Digital Marketing & Communications Officer, Good Finance