Generation Medics supports current and future healthcare professionals to lead successful careers. It was founded by Dr. Rafique, an NHS Doctor in Oxford over seven years ago. "At Generation Medics, our goal is to help more people explore and be inspired by the opportunities available, and if they're interested, support them to enter and lead fantastic careers in medicine, healthcare and life-sciences"
Through fun, engaging and evidence-based programmes delivered in schools, colleges, universities and hospitals around the country,  they are galvanising young minds and raising future aspirations.  Their work also involves improving access to employment for those distant from the labour market by helping them to explore and make informed decisions about their future and take steps towards it.
Dr. Rafique is well aware of the barriers faced by some people in entering the medical sector, "My experiences in the healthcare sector pushed me to build a more inclusive space for students from diverse backgrounds".Generation Medics has now become a leading voice that speaks to national and local issues around diversity, inclusion and social mobility. 
Alongside their dedicated team and volunteers, Generation Medics is supported by the NHS and positively impacted the lives of over 8,100 young people last year. 
The impact of the pandemic
Prior to the pandemic, Generation Medics had been set to scale and received early support from UnLtd when they were laying their foundations. They brought together the hospitals, and the healthcare sector into schools, colleges and local communities, delivering structured and impactful programmes that connected young people with real professionals and current trainees in the jobs they spoke about. Alongside this, they also ran several annual conferences. 
"The COVID-19 pandemic has had a big effect on Generation Medics," says Dr Rafique, "it halted all in-person activity and our income, but also meant that our 4000+ community of healthcare volunteers were busy working directly on the COVID-19 emergency response for the NHS." 
Image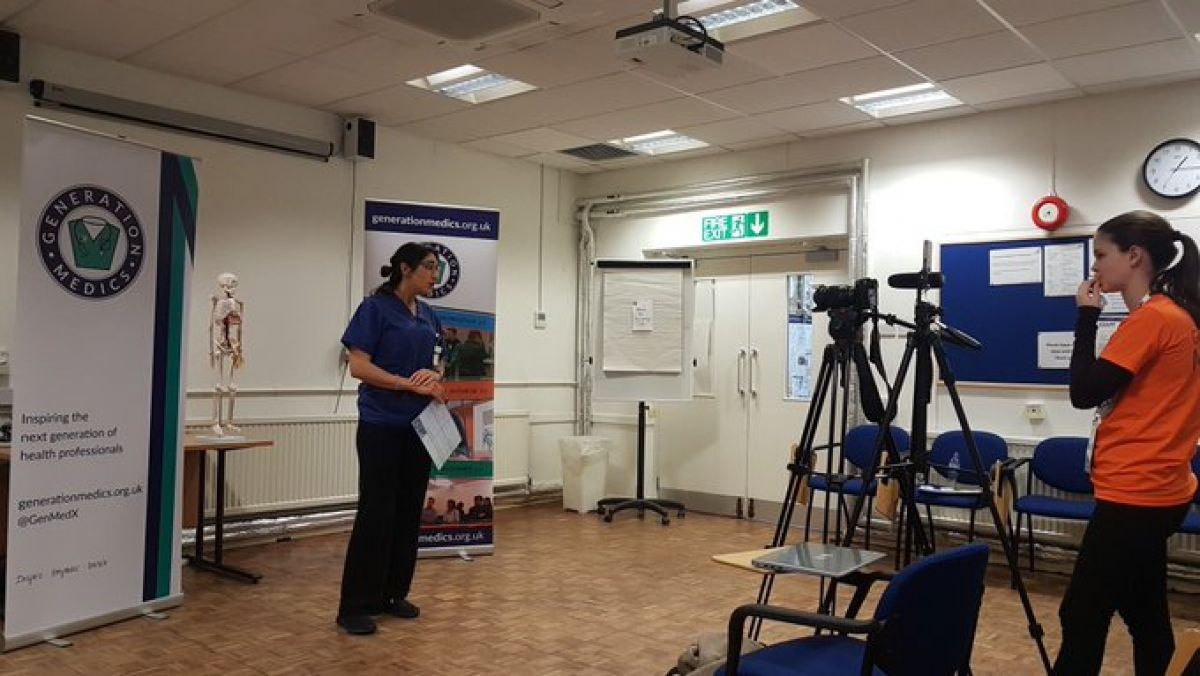 "As an organisation, we wanted to do something to help the immediate emergency response to the pandemic. Our core team together with some of our fantastic undergraduate student volunteers from across the UK launched the 'Volunteers4NHS' project. Through this initiative we helped place thousands of people in volunteer positions in clinical settings - hospitals, GP practices and the NHS Nightingale sites."
"Alongside this, the pandemic was opening the eyes of the public to the vast array of careers available within the NHS and the wider healthcare sector. My team worked day and night for free to take our programmes online and create an innovative online support programme that can meaningfully support those interested in exploring careers in healthcare and provide application support."
Generation Medics is very aware that the sector they operate in is desperate for staff at the moment, and the demand for their services has been significantly higher.
The funding background
Generation Medics has received start-up and scale-up support from UnLtd as well as £35,000 in funding. They recently completed the UnLtd Thrive: Access to Employment programme 2019 and have been supported with emergency funding during the COVID19 pandemic.
They have already meaningfully supported upwards of 3,500 people online since lockdown began. 
This grant funding has also allowed them to plan for the future in the new 'normal', giving them the confidence and ambition to seek to buck the trend by growing and taking on more staff in the coming year.
Generation Medics have also been approached to consider social investment through equity finance and VC's. The first was from a large social enterprise investment group when Generation Medics was 2 years old. At that point, the venture wasn't generating enough income for equity finance to be realistic, and they wanted to focus on honing their services and delivering impact first, before bringing in external stakeholders.
"At the time, we had a lot of options to grow through trading income, and there was a case for increasing that rather than bringing in equity investors. On reflection, the process of securing investment would have taken significant time away from our day-to-day delivery so we made the right decision at the time."
If you're dealing with similar challenges, read our 3 top tips on how to protect your time whilst applying for investment.
Dr Hinnah Rafique says: "I'm proud that we bootstrapped Generation Medics through the early years rather than taking on equity finance. It was the right thing for us because we could concentrate on our beneficiaries and make lasting change whilst increasing our revenue through traded income. We made some risky decisions that completely disrupted the sector we are in, but that work paid off. If we had investors to answer to who didn't fully understand our sector they might not have supported our decision to fully disrupt the sector with such little finance in the bank."
Hinnah has made it clear to investors that the timing needs to be right for them to take investment, and that it would likely need to be for a specific project to maximise the funds. 
"It seems like an investor relationship is a bit like a marriage, there is a lot to consider and commit to before jumping in. It's important to discuss the vision, expectations, motivations, agree what success looks like and have a plan for if things don't work out." 
To find out more about building honest and strong relationships with social investors, read our 6 tips here.
To widen her understanding of the sector,  Hinnah would have appreciated seeing more information about how the relationships work between investors and enterprises that have impact, specifically with what flexibility is offered. As part of the Thrive accelerator programme, she had the option to apply for investment from UnLtd – a door she is keeping open, but waiting for the right moment to walk through. 
If you're in a similar position, Hinnah's personal insight is to look at what you want to do with your venture over the next 5-10 years, and whether external investment will accelerate your growth to increase impact, resilience, and sustainability.
Image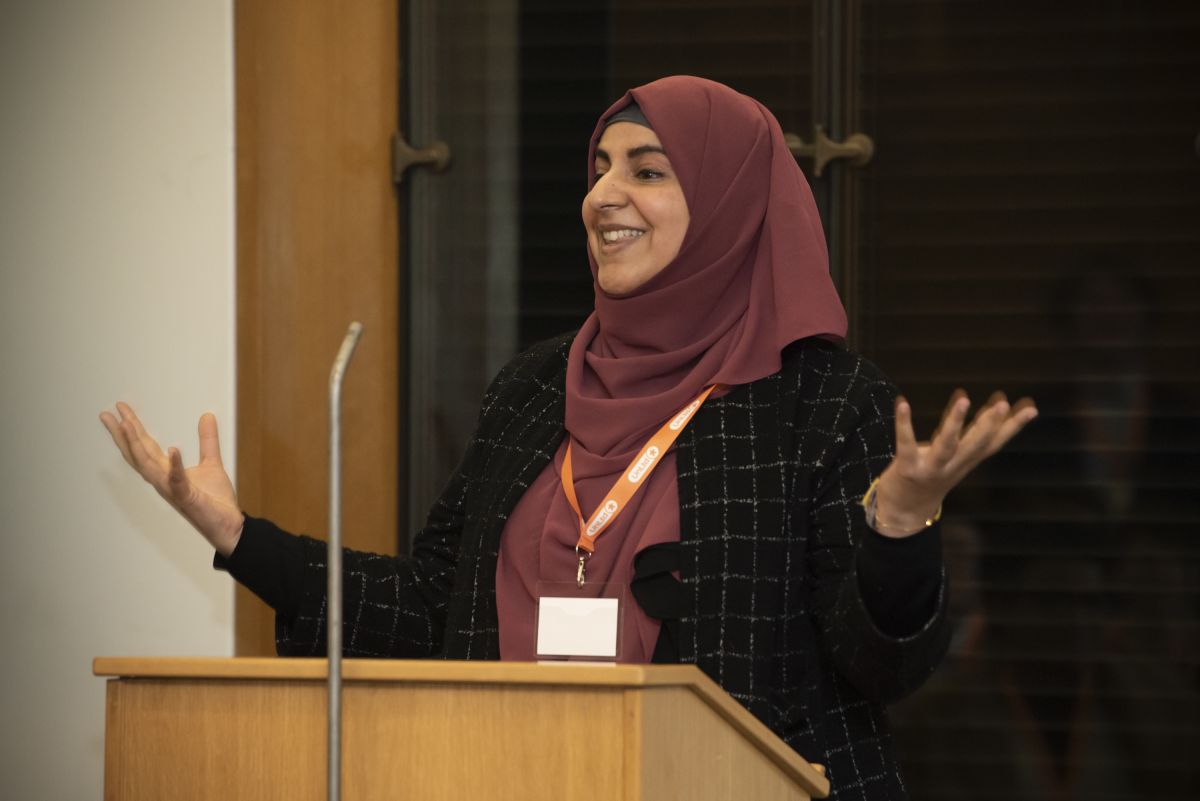 Finding the right funding match
Make sure that the investment options align with your organisation's social impact and culture 
There are many types of social investment, and all need your time and focus to figure out if they are appropriate to where you are
Social investment is an excellent tool to support a venture's growth, but it needs to be timed correctly and fit in with your wider objectives
If you would like to learn more about whether social investment is right for you, visit the Good Finance diagnostic tool for a free assessment

You can follow Generation Medics' progress on social media @GenMedX, or visit their website to find out more generationmedics.org.uk