So how do you succeed as a female social entrepreneur?
We asked four women, whose businesses are changing lives, about their lessons learned for other aspiring social entrepreneurs. Here's what they said:
---
Afsaneh (Affi) Parvizi-Wayne, Freda (WISE100 2018, early-stage social enterprise) @fredaspeaks
Image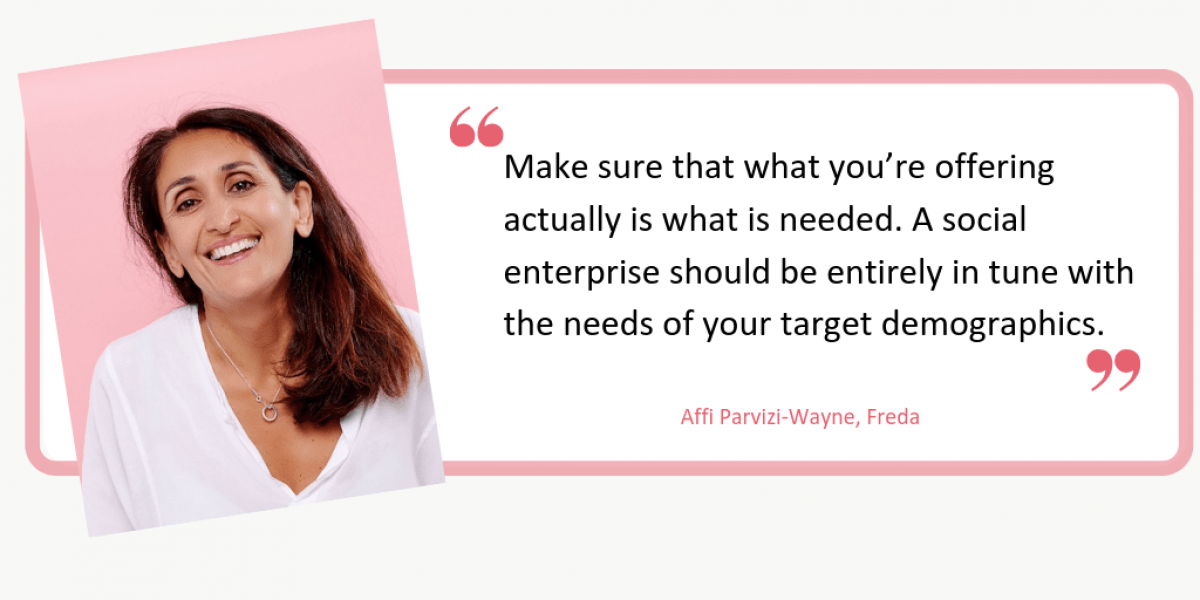 Freda is the UK's first organic period product subscription service. Affi was inspired to start Freda after seeing refugees stuck at various border crossings in Europe on the news. Coming from a refugee background herself, these images struck a chord, and she started to consider the practical ramifications of displacement.
She found that these women just don't have access to period products, and that they aren't included in the hygiene kits provided by the UN and relief organisations. Freda pads contain 100% eco-friendly and renewable materials. AND money from every Freda purchase goes towards worldwide poverty-tackling initiatives. Fighting period taboo and poverty - win, win!
Affi's tips for starting a social enterprise:
"To my surprise, there didn't seem to be any legal framework for social enterprises. So, unlike charities or even community companies there were very few points of reference as to what constitutes a social enterprise. The way I overcame it was to use the model of what we considered to be the biggest social enterprise, Toms, and to build in a giveback as an inherent part of the business plan. We've since developed a direct donations platform also.
Regardless of how your business is labelled, there is nothing wrong with profit-making as long as it also benefits community. In our case, the giveback fulfils that requirement.
Make sure that what you're offering actually is what is needed. A social enterprise should be entirely in tune with the needs of your target demographics."
Image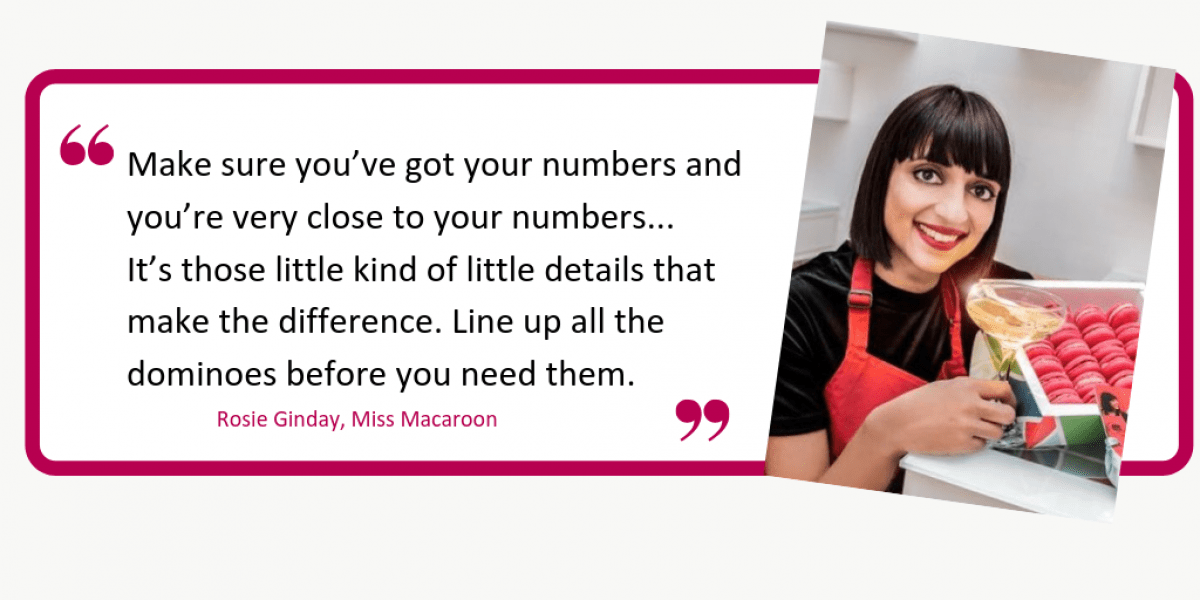 From pastry chef training, to work experience and mentoring, Miss Macaroon helps young people develop the skills to break into the industry whilst also creating delicious macaroons!
Rosie created Miss Macaroon as she wanted to combine her love for good quality food with her passion for helping young people. She's also very recently been awarded an MBE for her services to the community in Birmingham.
Why Rosie thinks you need to think about investment early:
"We gained finance with a funder and then they ran out of money when we were up against a deadline to match fund, and it put us in a bit of a pickle. So I learned to just have that resilience and make sure you put all of the ground work in, even before you start looking for finance. Build your network and connect with funders when it's not even relevant.
The head of the fund that invested in the end, I'd met him two years prior and kept in touch very loosely. By the time we need it they changed their offer and the way they work and we were more open to what they were offering as well. Something that felt totally unrelated two years prior really made the difference.
Build your own brand awareness & then try to get speaking opportunities when possible, failing that, attend conferences and events that have funders there. Make sure you cast your net pretty wide and make a really good impression. Make sure you've got your numbers and you're very close to your numbers. I think the key thing is have everything ready because people will ask for those pretty quickly. It's those little kind of little details that make the difference.
Line up all the dominoes before you need them."
Image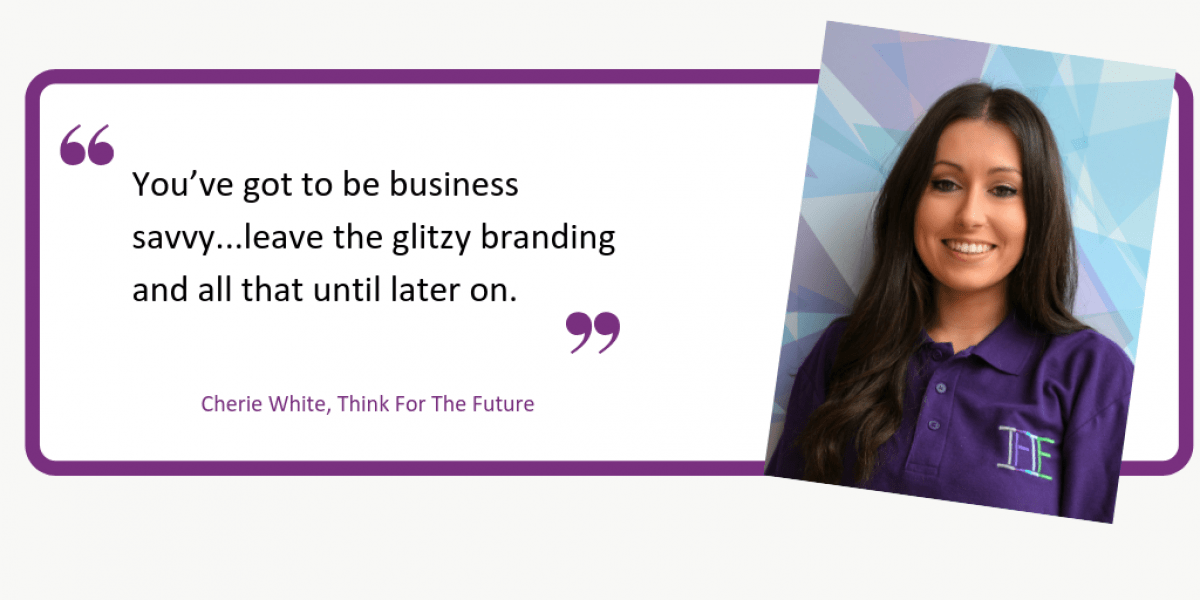 Cherie White isn't even 30, yet she's already a social entrepreneur on a mission to keep young people out of prison! After her time on the Enactus programme, in 2012 she founded Think For The Future.

TFTF delivers educational programmes within deprived schools and organisations across the region, working with young people to reduce permanent exclusions and behavioral issues that will negatively impact their lives.
For Cherie, your business model comes first:
"When you've got an idea and it does social good and it has a social impact, you assume other people are going to back it and believe in it. No matter how good your product is you have to be able to prove it can run as a business. Don't rely on it doing good things to carry the weight.
Have a spreadsheet that can map out the minimum next 2-3 years, even if it's quite basic. What are the anticipated costs you need to sustain and grow the organisation? My financial statement is on my computer and my lifeline. You don't have to be accounting savvy as long as it covers all the basics and is an accurate estimate. That's a tool you need to have in the back pocket-at all times. Also, don't use a template downloaded from the internet, start from a blank spreadsheet. Get into the habit of enjoying doing it - turn it from a negative experience to a positive and make it a fun puzzle!
I think sometimes the start-up and social enterprise space can be cluttered with lots of distractions and it's about getting used to doing those mundane tasks and not avoiding them.
You've got to be business savvy...leave the glitzy branding and all that until later on."
Image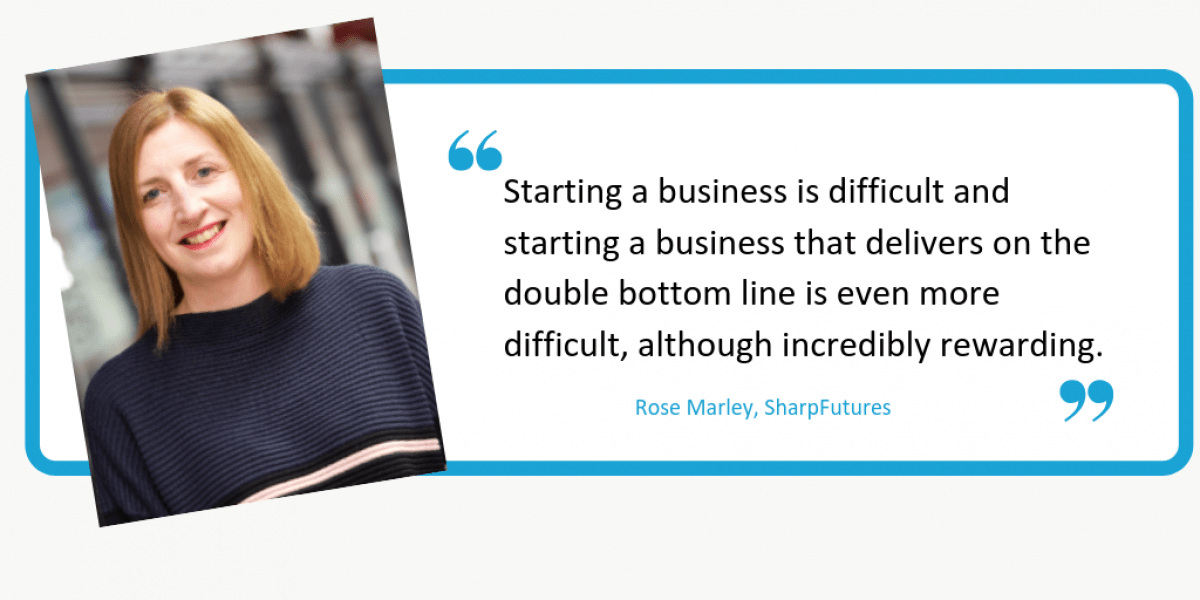 SharpFutures is a Manchester-based social enterprise that helps diverse groups of young people get into employment in the creative digital and tech sectors - with a 100% record!
Rose has a history of running a music production business and noticed the lack of prospects for young people in the entertainment and creative industries. Which is what led her and Co-Founder Lee Stanley to form SharpFutures.
Rose reminds us that being a woman in social enterprise isn't an easy road to take, but it's incredibly rewarding:
"Two of the biggest challenges I faced as a social entrepreneur looking to raise finance have been understanding the plethora of investment options and their suitability for SharpFutures, as well as how to present myself as a CEO to investors. Big Society Capital's mentoring scheme has helped with both challenges, although I am still on a learning curve!
My advice to aspiring social entrepreneurs would be that social enterprise is not an easy option. Starting a business is difficult and starting a business that delivers on the double bottom line is even more difficult, although incredibly rewarding.
My final piece of advice, is not to be afraid of loan finance to grow your capacity. If you would only ever consider grant finance, then it may be worth considering why you are not a charity."
---
Nobody shares the same experience of starting up in the world of social enterprise.  We hope that hearing from other founders will help you on your start-up journey.
Subscribe to our newsletter to be one of the first people to watch the full International Women's Day interview with June O'Sullivan.
We'd like to feature more female-founded social enterprises in our case studies. If you're a female founder who's received social investment, or you know somebody else who this applies to, please get in touch.
---
Image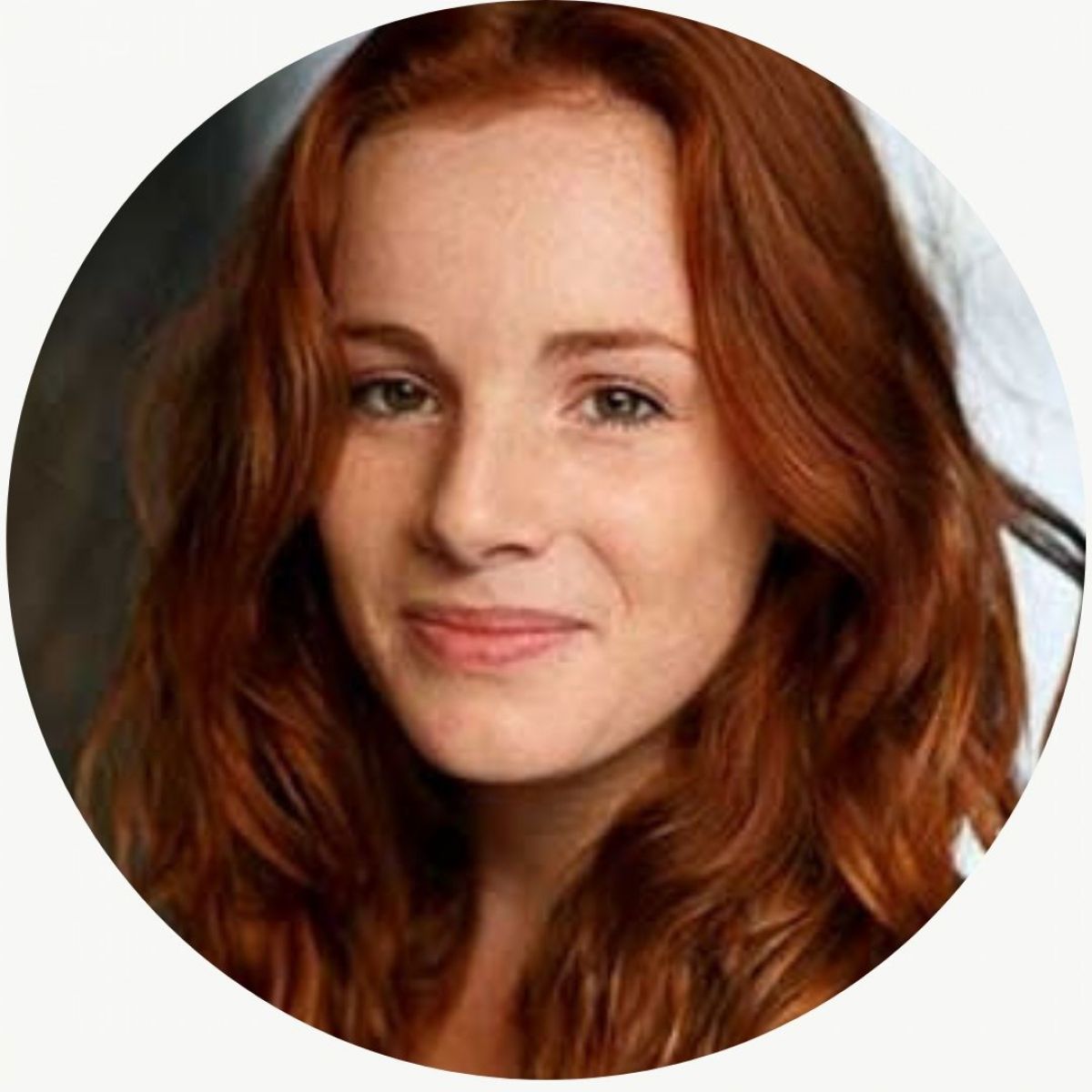 Emily Parrett
Digital Marketing & Communications Officer, Good Finance