Image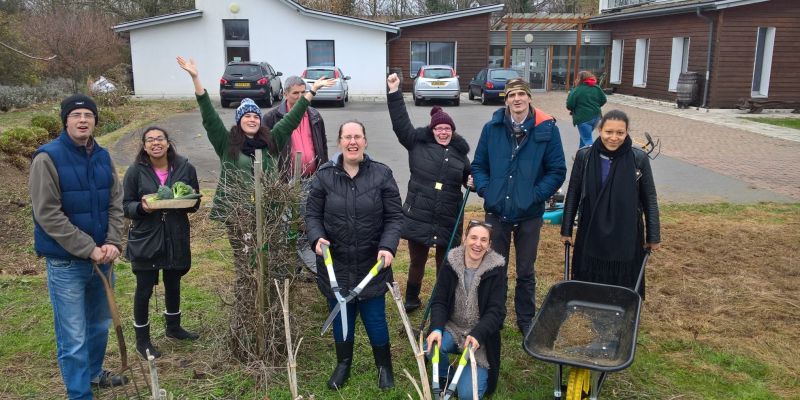 Trust Links is a local independent charity for wellbeing and mental health based in South East Essex. Here's how a secured loan from Charity Bank helped them take on a community asset to grow their services.
Challenge
We started off with two small projects and expanded from a small charity with a fragile income and prospects to more turn over and income. We 'fell' into social investment. We partnered with Disability Essex but they went into administration as they had lost their core grant funding and were unable to secure additional funding.
---
Solution
As a like-minded charity, Disability Essex agreed to transfer their assets (property) to us, but alongside that they transferred their liabilities (debts that had accrued, including personal loans to individual trustees and also a mortgage they had taken out with Charity Bank to finish the building off about 8 years previously). Also had to apply to change planning permission as the original planning permission was just for Disability Essex's use (local opposition to building). The social investment is for the eco building in Rochford, enabling us to host REACH Recovery College, Growing Together garden day, range of courses, youth group, other groups that we can hire the building to and our administrative HQ. We would have had to rent another building if we hadn't done this. This way we will be getting a freehold asset for the charity, building greater security and a fantastic asset as we move forward – either hosting our own teams and services or renting out commercially to other groups.
We borrowed £150,000 from Charity Bank but the building was worth £1.2 million.
---
Revenue Model 
We get our funding from a variety of sources: contracts, grants, traded services, personal budgets, and increasingly fundraising. We run projects for schools and work with a pupil referral unit. 'Growing Together' is our key flagship project and we charge a personal budget for those who attend that.
Impact: hear from the CEO
Matthew King has been CEO of Trust Links for 7 ½ years. He built the organisation up from low levels of funding and strategy. Hear from Matthew on their warts and all journey to social investment: