Image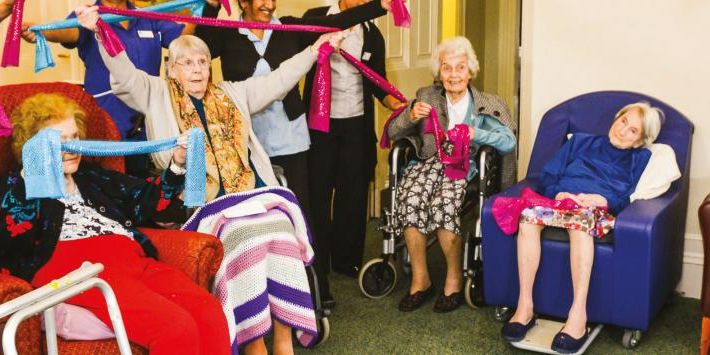 Oomph! is helping older people stay healthy by running specialist exercise classes in care homes across the UK. It used social investment to grow its social business.
Cost of capital
Not available
Amount invested
£1.3 million & £800,000
Product type
Equity investment
Social Impact Bonds
Problem 
Regular exercise can improve the quality of life of older adults, yet it remains an unmet need for many of the 400,000 older people that live in care homes across the UK.
Solution 
Oomph! provides care home staff with the skills, training and props they need to deliver group-based exercises including chair cheerleading and sitting aerobics.
Revenue model
Model Oomph! used a capital investment to scale up its activity in return for a 17% stake in the company. The capital will be repaid through income from training services paid for by care homes.
Impact
Oomph! exercise classes improve participants' mobility, mental stimulation and encourage greater social interaction.
Oomph! brings us all together, gets us out of our room. We mix and laugh and forget all of our troubles.
        Ronnie, Oomph! participant
One of the biggest challenges for us as a society is how we provide good quality care to an increasingly ageing population against a backdrop of declining social care budgets. We were attracted to Oomph!'s approach of bringing health benefits to older people through interactive classes. Its potential for growth makes this a really exciting investment opportunity for our fund to create real and lasting impact in an area of relatively unmet need.
       Katie Mountain, Nesta Impact Investments