Image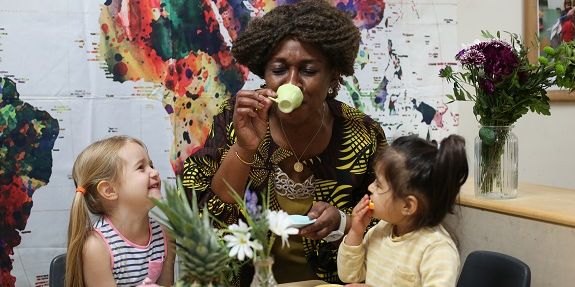 LEYF runs 40 nurseries across 12 London boroughs, delivering high quality Early Years education and care to children aged from birth to five years old. 
Cost of capital
4.7% (average)
Product type
Charity bonds
Crowd-funded investment
Challenge
Countless research studies show how crucial the first five years of a child's life is in shaping their future health, wellbeing and job prospects. As well as having significant impact on their social, emotional, cognitive and physical development, high quality Early Years education can mitigate some of the disadvantages that those from poorer backgrounds are likely to face.
But the sad reality is that many children from disadvantaged backgrounds, or families struggling with poverty, are unable to access a high-quality nursery.
Solution
Our mission is to give children the best start in life by providing access to high quality, affordable Early Years education and care within the communities we serve.
We currently support over 4,000 children through our nurseries across 12 London boroughs. The surplus generated from those in more affluent areas is used to subsidised places to children from low-income households in more disadvantaged neighbourhoods – both within the same nursery or from one nursery to another – broadening access to high quality Early Years education and encouraging children to build friendships with others from different backgrounds.
Everything we do at LEYF nurseries is underpinned by the LEYF Pedagogy, which is our teaching and learning model that gives all children a strong start regardless of their background. Focused on seven strands, the LEYF Pedagogy is inspired by a wide range of international research into young children's learning and development, alongside emerging knowledge from the field of neuroscience.
Revenue
The fee structure for LEYF varies from nursery to nursery, and in some parts of London where it is more expensive to provide a high-quality service, fees are higher. The social enterprise model of LEYF is designed to maximise their ability to give all children access to high quality Early Years education. 
Impact 
The funds will be used to acquire and integrate new nurseries into the LEYF family, many of which would not be attractive to 'for-profit' nursery providers. Since launching the bond, we have already started to put the financing to use – in November 2022, we welcomed a nursery in Hither Green into the LEYF family.
"We believe that the right early childhood education in the highest quality nurseries can support children to achieve their full potential. However, the sad reality is that many children from disadvantaged backgrounds or families struggling with poverty are unable to access an affordable nursery and benefit from high-quality education. That is why the essential financing raised through this bond offer with Triodos Bank will enable us to significantly increase our social impact by opening more nurseries in areas of London that need us most."
June O'Sullivan MBE, Chief Executive at LEYF
"LEYF is a great social enterprise to work with as it represents excellence in the quality of its nursery provision and innovation through its business model. This fits perfectly with the mission of Triodos Bank which is to help to create a society that protects and promotes inclusion and equality."
Richard O'Brien, Senior Corporate Finance Manager at Triodos Bank UK