Image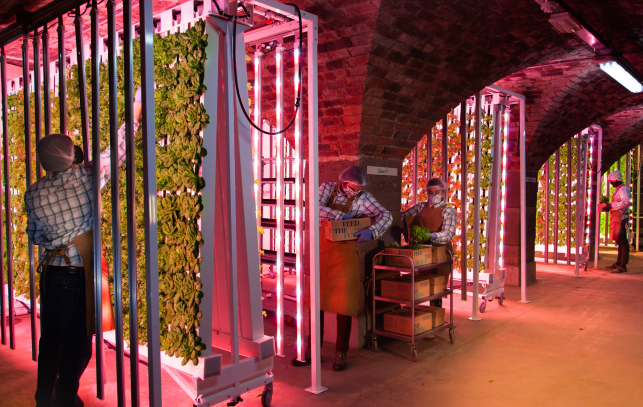 Farm Urban is a social enterprise based in the Baltic Triangle in Liverpool and they operate the city's first vertical farm whilst also delivering a range of educational and outreach programmes. 
Product type
Blended – part grant, part loan
Challenge
The main objective of Farm Urban is to grow food that is good for people in ways that are good for the planet. The organisation believes that in order to bring about real, positive societal and environmental change, coherent solutions must be presented at multiple levels. 
Solution
They wanted to raise social investment in order to purchase, install and commission the vertical farm. After trialling lots of different vertical farming systems, they were ready to invest in one and required the working capital so that they could begin operating on a commercial scale.
Revenue
Using this vertical farm technology, Farm Urban grow clean, green food in cities. Offering fresh, alive and leafy greens grown in the premises, their programme 'Greens for Good' give people a sustainable, hyperlocal way of eating well. All produce is delivered by bike or available for collection via a collaboration with Too Good to Go, and subscriptions are available in two sizes depending on requirements.
They also work with schools and community organisations to deliver education and outreach programmes, helping to reconnect people with healthy and nutritious food while developing skills and increasing confidence along the way. 
Finally, they also have a range of consultancy and research and development services available. 
Impact
The social investment has helped them to increase their turnover by 130% and enabled them to triple the size of their team. This means that Farm Urban are now a profitable social enterprise and are looking at more options for growth and scale in 2022 and beyond.
"One piece of advice I would offer to an organisation considering social investment is just to do it. We've not looked back since we did and it's enabled us to take that next step. It was a significant chunk of money for us at that time, and the investment has allowed us to realise and achieve our full potential."
Paul Myers, Managing Director at Farm Urban 
"We were really impressed with Farm Urban's values and how they were looking to bring about real societal and environmental change. It's been fantastic to see how our social investment has made such a difference to their business as they continue to grow and make a positive impact on the planet."
Howard Roberts, Executive Director of Finance and Performance at Livv Investment